Samsung and HTC are the main competitors in the smart phone segment at the moment with their latest flagship devices Galaxy S4 and HTC One. But, don't worry Apple fan boys, your company is not hiding in the basement. Apple is working on iPhone 5S featuring a unique fingerprint reader. Recently, iPhone 5S is making a lot of buzz because of its Fingerprint scanner feature. Media houses are giving it a lot of hype and it is already been publicized a lot. If you are a panic smartphone market watcher then we suggest you to wait until it gets official unveiling.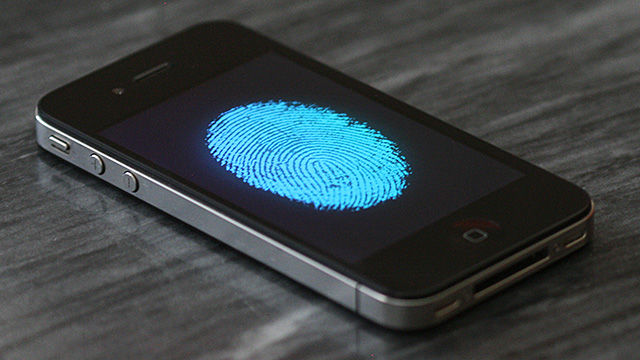 Credit – GEV.COM
One interesting thing to notice here is that Apple actually added a unique feature in iPhone 5S. Earlier versions of the iPhones were launched with bigger size, better display and new operating system. However, there wasn't any unique feature added to the original model of the devices. It looks like Apple is also trying to impress its users by coming with new features in the phone like Fingerprint reader. While, Samsung Galaxy S4 comes with strong Life features with enhanced user experience, Apple is offering just a fingerprint reader. Apple has acquired biometrics technology from AuthenTec, that's why things are pretty sure about
iPhone 5S
to have a fingerprint reader for security issues. PayPal's chief security officer Michael Barrett believes that if the iPhone 5S will come with the fingerprint reader than it will lead a revolution in the fingerprint security. This feature will also replace the basic home screen locker and PIN or passwords to unlock the phone. However, some sources are speculating that the Fingerprint reader feature will be added in the iPhone 6. But, PayPal seems pretty confident with its statement about launching of an iPhone with built-in fingerprint sensor. It will also force other mobile brands in the market to add this security feature in their devices. Some experts are also adding that fingerprint sensor in iPhone 5S is the plan of a grand strategy by Apple to secure digital identity of the users. The fingerprint reader is going to give total control of the device to the unique user with better security. According to some security experts, this idea is going to valuate around trillion-dollar by the year 2020. Let's wait and watch until Apple uncovers the iPhone 5S with its so called fingerprint security feature. Some reports are suggesting company is facing delay in launching iPhone 5S because of the coating material used in the phone. They also suggest Apple is working on an affordable version of the phone. Let's wait till Worldwide Developer Conference in June and we might find iPhone 5S there.