Two Good news! First, Apple iPad 2 will be officially sold in India from April 29th, 9:00 AM. Second, iPad 2 will be sold in India within one month of debut in United States. Apple has started taking India as a serious market 🙂 The official webpage of Indian Apple website has been updated. http://www.apple.com/in/ipad/. Until now, few online retailers and deal sites in India have been running some special offers through which they were selling iPad 2.
Apple has also released the official price list in India [Apple iPad 2 Price List india]. Overall, a premium of Rs. 7,000 – Rs. 10,000 is charged for Indians! If you have some friends/relatives in abroad, then it's still cheaper to get one through them. If you cannot wait for long or if you dont have friends/relatives abroad, get ready to beat the crowd on April 29th 2011. Good luck 🙂
Update: A good friend pointed out that some states in US are levying additional tax of 6-10% on any product at retail. So, we have updated the comparison chart to accommodate that tax. After the tax is included, the price difference has come down. Now the premium ranges from Rs. 4,500 – Rs. 7,000. Not bad I must say!
| | | | |
| --- | --- | --- | --- |
| iPad 2 Model | US Prices ($) | US (with 8% Tax) | India Prices (Rs.) |
| Apple iPad2 WiFi – 16GB | 499$ (Rs. 22,200) | Rs. 23,976 | Rs. 29,500 |
| Apple iPad2 WiFi – 32GB | 599$ (Rs. 26,650) | Rs. 28,782 | Rs. 34,500 |
| Apple iPad2 WiFi – 64GB | 699$ (Rs. 31,455) | Rs. 33,971 | Rs. 39,500 |
| Apple iPad2 WiFi+3G – 16GB | 629$ (Rs. 27,990) | Rs. 30,230 | Rs. 36,900 |
| Apple iPad2 WiFi+3G – 32GB | 729$ (Rs. 32,440) | Rs. 35,050 | Rs. 41,900 |
| Apple iPad2 WiFi+3G – 64GB | 829$ (Rs. 36,890) | Rs. 39,481 | Rs. 46,900 |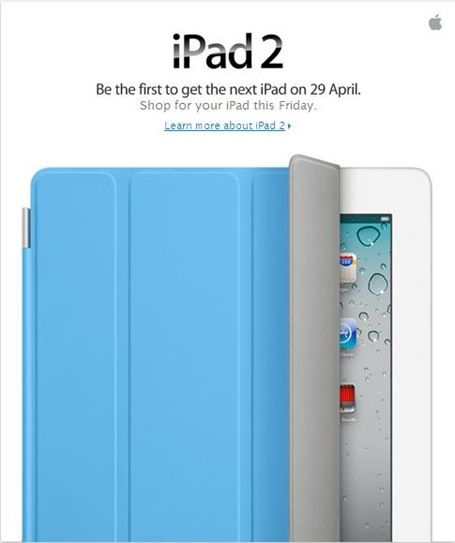 If you have been waiting for owning an iPad 2…get ready to beat the crowd 🙂