Apple has announced the availability date for the final version of its iOS 7 operating system along with the latest two iPhones including the low cost Apple iPhone 5c and Apple iPhone 5s. According to the Cupertino tech giant, the final version of the iOS 7 operating system will be available to download for iPhones and iPads from September 18th. It was originally announced back in June at WWDC this year and since then it was in the beta testing mode for bugs' clearance.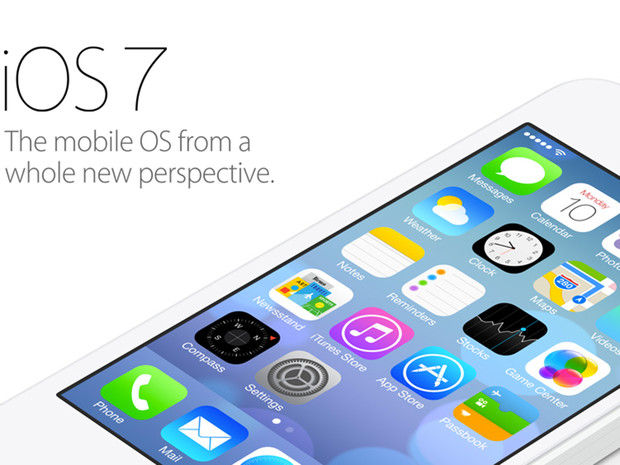 Whats new in the iOS 7 –
Apple has introduced a lot of new tweaks in the latest version of the Apple operating system for smart devices. New interface, new icons and a lockscreen with totally flat design are the main attractions of the new OS and several other features are also added in the OS.
New Gestures – Apple has introduced some new gesture based controlling to the iOS. You can now bring up the control center by just swiping up from the bottom of the main screen. It gives you quick access to the various settings and some applications including camera, calculator and clock.
Control Center –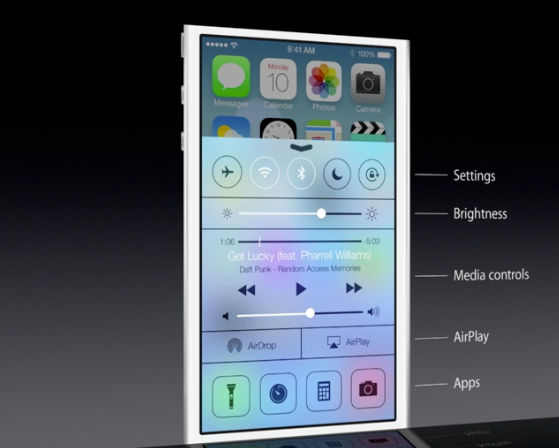 With the iOS 7, Apple has also introduced a control center in the OS which can be accessed even from the lock screen of the phone. It directly gives you quick access to the various settings like Airplane mode, Do Not disturb, Camera, Calculator, Change Volume and brightness, WiFi & Bluetooth settings and LED light to use as a spot light.
Improved multitasking and Notification center – Multitasking is also improved in the new version of the OS. It pays attention to the apps which you use the most to update their activity automatically. Notification center is also introduced in the new version of the OS.
Auto update and iTunes Radio – Apps in the OS now allow the auto update feature and company has also introduced iTunes Radio which allows the users to create and listen their own music stations.
Safari and improved Siri – The browser in the phone now comes with a simplified interface with new tabs view and new swipe gestures to navigate back and forward. The Siri assistant is now available in Male and Female voices now which now uses Bing search engine instead of Google.
iOS 7 in the car – Apple has also integrated its latest mobile OS version to work with selected cars. It gives the support of calling, music controls, navigation and voice based messaging to the drivers.
iWork for free –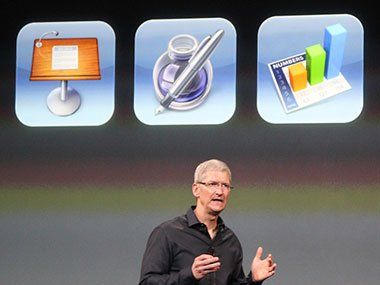 Apple has also chosen to release its big time selling productivity app iWork for free for the new iOS device users. Specially iPhoto, Pages, iMovie, Numbers and Keynote apps are made available for the users. "We think that iWork is a really key advantage for our customers' productivity, and iPhoto and iMovie are great for their creativity," Tim Cook added at the launch.