"The Turbo+ 4G is the brand's first VoLTE phone"
Soon after Lava and Reliance Jio introduced their 4G and VoLTE-enabled feature phones, Intex has also joined the segment with the launch of the Turbo+ 4G. Apart from this, the company has also launched eight 2G-enabled feature phones in the Eco, Turbo, Ultra and Lions series. All the new devices have been launched under the brand's new 'Navratna' series.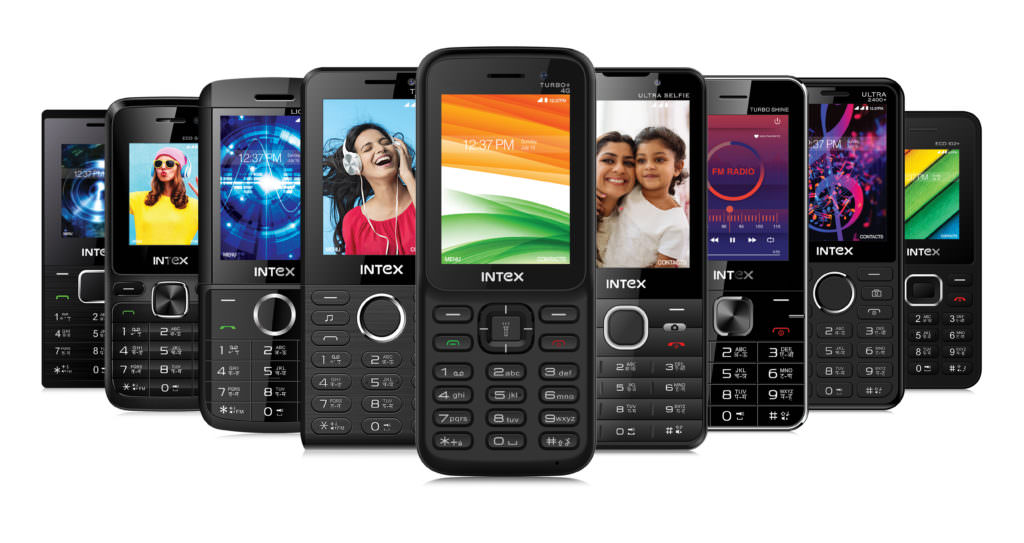 Talking about the Turbo+ 4G first, the device comes with support for 4G LTE and VoLTE (voice over LTE) networks, and is powered by KaiOS. The phone is backed by a dual-core processor, mated to 512MB of RAM. The other specs include 4GB of expandable storage up to 32GB, a 2,000mAh battery, a 2MP rear camera and a VGA selfie shooter.
The Eco series feature phones including the Eco 102+, Eco 106+ and Eco Selfie come with up to 1,800mAh batteries, phonebook support of up to 1,500 contacts, multi-language support, GPRS and rear cameras. The Eco selfie also gets a front-facing shooter.
The Intex Turbo Shine and Turbo Selfie 18 feature phones come with 2.4-inch displays, selfie and rear cameras, up to 1,800mAh battery capacities, phonebook support for up to 2,000 contacts, expandable storage up to 32GB and multi-language support.
The Intex Ultra 2,400+ and Ultra Selfie come with a 2.4-inch and 2.8-inch display respectively. The former gets a 2,400mAh battery, while the latter is backed by a 3,000mAh cell. The Intex Lions G10 gets a 2.4-inch display, phonebook support for up to 2,000 contacts, expandable storage, a rear camera and a 1,450mAh battery.Intex's new 2G feature phones have been priced between Rs 700 and Rs 1,500. There's no word regarding their exact pricing and availability at the moment. The Turbo+ 4G is priced at Rs 1,999 and will be available sometime around Diwali. The company is in talks with leading OS developers to create a software platform for the device.