"Get a taste of the future right now with Intel's RealSense camera technology"
Over the past few years, we've seen cameras evolve drastically. And we're not just talking about skyrocketing megapixel counts, but the core technology used in our snappers too. Among personal computing devices, the focus has been on smartphones, with tablets and PCs being sadly left out of the game. Intel wants to change that. Its RealSense 3D cameras, which have been in development for several years, are now finally commercially available on various devices. With RealSense, Intel is diversifying the role of cameras beyond photography, and on to more exciting avenues. Several PC manufacturers including ASUS, HP, Acer, Dell and Lenovo have already launched a range of laptops and all-in-ones with RealSense cameras.

So what makes RealSense cameras so special? For starters, they feature not one, but three lenses – a conventional 2D camera, an infrared camera and an infrared laser projector. By working together, the cameras can sense depth, and subsequently perform several actions, such as recognising objects, detecting gestures and movements, measuring distances, extracting backgrounds, creating 3D scans, and offering layer-based photo editing, among others. There are already several apps and games based on Intel's SDK which can be downloaded and used on compatible devices to experience the true potential of RealSense. Here's a sneak peek at what these cameras can do.
3D scanning


We mentioned 3D scans earlier, and now with an app called 3DMe, you can scan your face and morph it onto a virtual character, share it with friends and family or even play with it in a virtual environment. The technology itself has various possibilities – imagine creating a gaming avatar with your face on it, or trying out different hairstyles virtually for a realistic idea of what you'd look like.
There's another application called Faceshift, which uses the RealSense camera to capture your facial expressions and display it on an avatar. Faceshift isn't a standalone product, but its technology is available for other developers to use in animation, video chats, gaming and more.
Gesture recognition and gaming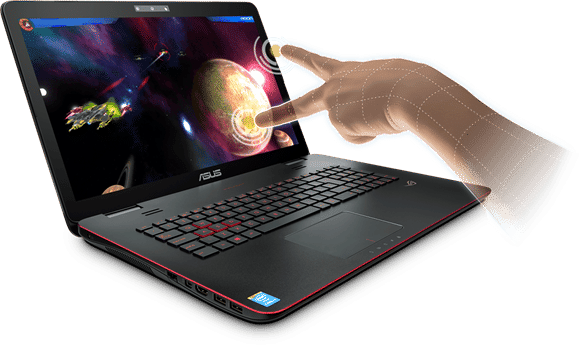 RealSense cameras are capable of sophisticated gesture recognition, and can detect 22 tracking points per hand, as well as head motions. There are already a few games available that take advantage of this, giving you a Kinect-like gaming experience on your laptop or PC. A game called Space Astro Blaster lets you move your hand to control a spaceship and fire at enemies, while another called LEGO Portal Racers lets you race on a hoverboard, steering using only your head and hands. These games can be downloaded and played on PC's running Windows 8.1 with RealSense 3D cameras installed.
Background removal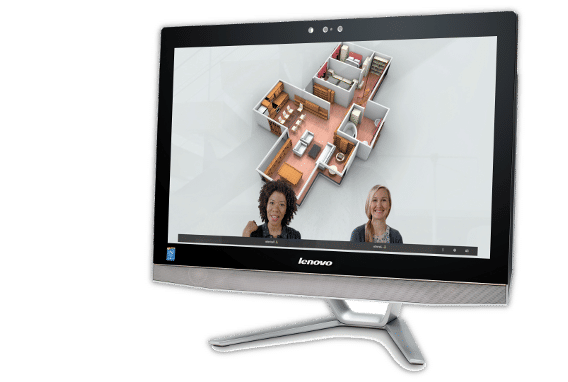 The depth sensors in the RealSense camera are able to detect and remove backgrounds, and an app called Personify makes use of this ability. Not only does it let you remove your background while video chatting, it also lets you replace it with one of several pre-loaded backgrounds, or one of your own. So for instance, you could video-conference with your colleagues with a PowerPoint slide in the background, or teach a virtual math class with equations visible behind you. Personify works with existing chat applications like Skype and Hangouts, and even lets you record, edit and share videos.
Snapshot Depth camera for tablets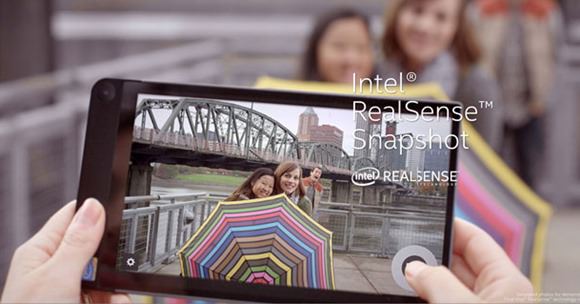 On tablets, you can experience what RealSense can do for photography with the Snapshot Depth camera. Available for the first time on the Dell Venue 8 7000 Android tablet, the 8MP camera's depth sensor allows you to change focus in a photo after you've taken it. The camera is able to detect different layers in an image, letting you tap on various subjects in photo to focus or defocus, depending on the effect you want to create. You can also do layer-wise edits of photos, changing same elements in the image to black and white and applying filters to others. Another interesting feature of the Snapshot Depth camera is its ability to measure distances in a photo. For instance, if you take an image of a desk, the camera is able to calculate its real world dimensions and give you an accurate reading.
Drones, self-driving cars and the future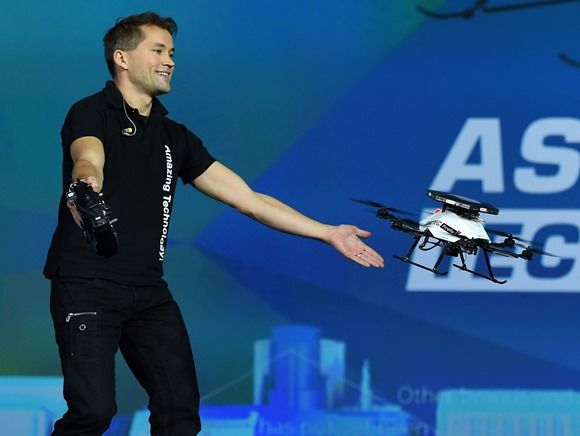 RealSense cameras aren't just being used on personal computing devices, they're making their way to drones too. At CES this year, Intel stole the show with its custom-made drone, which is fitted with RealSense cameras on each side. The drone was put through an obstacle course, and was able to successfully maneuver objects in its path. Intel representatives even demoed a game of Ping Pong with the drone, which was able to detect hand movement coming towards it thanks to its six embedded RealSense cameras. Apart from fun and games, one of the most hypothesised use-cases for RealSense's object and motion detection abilities is self-driving cars, which are set to become a reality in the near future.
RealSense cameras are compatible with Android and Windows PCs and tablets powered by Intel Atom and Core processors, while the drones we mentioned use Intel processors based on Ubuntu Linux computers.
For Intel, RealSense started out as a way to let people interact with their laptops without using a mouse and keyboard. But with more developers making use of Intel's SDK, and more devices being equipped with RealSense cameras, this is only the beginning.