"The Intel Compute Stick offers full-fledged Windows or Linux PC experience"
At this year's CES 2015, Intel has unveiled a new computing device called the Compute Stick. The tiny Google Chromecast-sized machine comes pre-loaded with Windows 8.1 or Linux for a full-fledged PC experience. You can simply plug the dongle into any HDMI-equipped display, like a TV or monitor to turn it into a PC.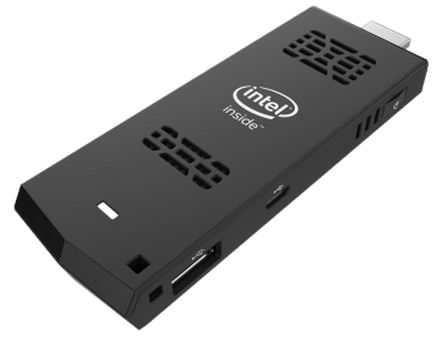 The Intel Compute Stick is powered by a quad-core Intel Atom Z3735F processor, paired with 2GB of RAM. There is 32GB of internal memory on board, which can be further expandable via a microSD card. Other connectivity options include HDMI, Wi-Fi, micro-USB, and Bluetooth 4.0.The Linux-powered model will offer 1GB of RAM and 8GB of internal memory. The Windows 8.1 edition of the device will go on sale for $149, while the Linux variant will be available for $89.