"Intel's upcoming Atom x5 and x7 processors promise significant advantages for new-age tablets, hybrids and 2-in-1 laptops"
The burgeoning growth in the smartphone segment is one thing, but mobile computing has also witnessed another revolution that has been changing the way how we connect to work and personal data on the go. Sure, tablets are a big part of this, but also notable is the emergence of newer form factors which include hybrids and 2-in-1 laptops that defy convention. These new devices have enabled a new breed of road warriors. These are people looking at ultimate flexibility in choosing the form factor they need for their specific needs. Different form factors are suitable for different environments such as the road, office and home, and the same goes for different use cases – presenting a new idea or product to a client, enjoying a movie on a flight, editing a work document at the airport, brainstorming over a new project at the office… you get the picture. There's nothing new here, except that many new hybrids and 2-in-1s available these days allow you to tackle multiple scenarios with a single gadget. And to power such devices, you need processors that are not only powerful, but also frugal in terms of battery consumption, along with enabling other features such as connectivity. And this is exactly where the new Intel Atom x5 and x7 processors come in.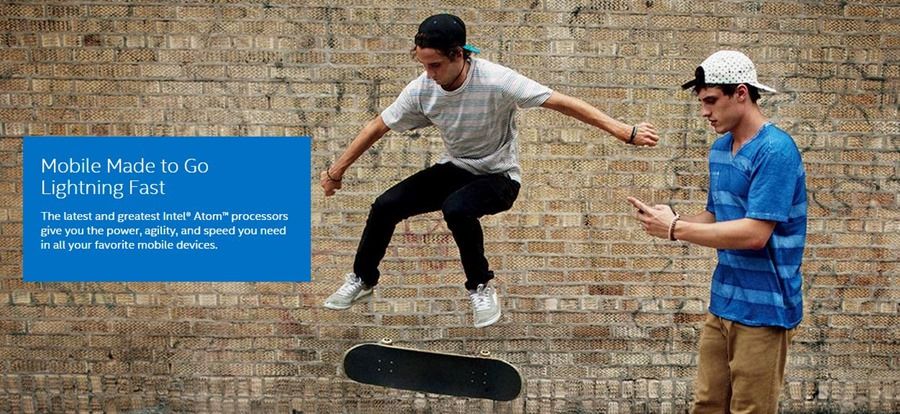 With the Atom x3, Intel is aiming at the VFM smartphone market, but the x5 and x7 are intended for tablets and 2-in-1 laptops. To get into some technical details, the x5 and x7 line of processors are all quad-core chips, and include support for 64-bit computing. These are Intel's first CPUs to use the 14nm fabrication process, and utilise high-end Gen 8 graphics that promise significantly better performance over the previous generation. The x5 range includes the Atom x5-8300 and x5-8500 CPUs which can be clocked up to 1.84GHz and 2.24GHz respectively, while the top-of-the-line x7 portfolio has the x7-8700 to its name, going up to 2.4GHz. The Atom x5 and x7 SoCs don't come with integrated data solutions, but will be paired with Intel's LTE MM276x modem which supports Cat-6 speeds.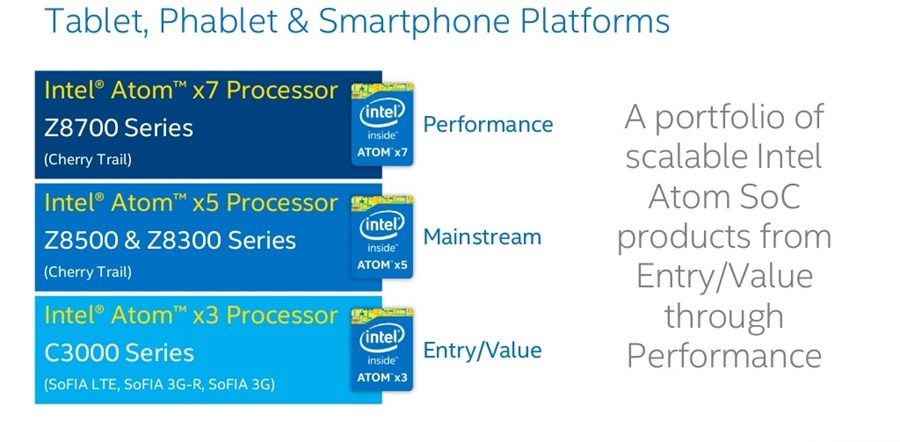 These processors not only promise smooth performance, they let you manage multiple tasks and apps on different screens at the same time. The latest generation graphics also promise improvements in the gaming department. Then there are battery-saving technologies on offer, including Intel Display power Saving Technology (DPST) and Intel Display Refresh Rate Switching Technology (DRRS), that help save battery power by reducing the screen backlight and refresh rates depending upon the type of content being displayed.
Many would also be enticed with the promise of better security, as the chipset includes Intel Device Protection Technology (Intel DPT) that provides protection against malware and identity theft, while business users would appreciate support for Intel Pro WiDi tech that enables wireless display mirroring.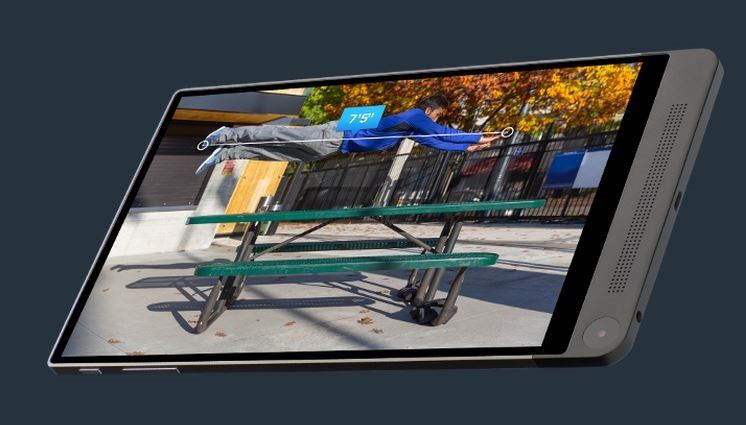 If you ask us though, the best feature has to be the integrated sensor hub and the low-power, always on contextual Intel engine that allows your device to know location and provide responses or suggestions accordingly. The examples that Intel is citing to showcase this include getting automated weather reports when you step outside or getting your heart rate when you start running. We'd fathom this could also offer things like offering you directions if you're driving or deals if you're near a shopping mall. Of course, a lot of this would depend on the actual device capabilities (in terms of including hardware such as a heart rate sensor for instance) and the apps that harness them, but this is exactly the way we've imagined the future to be. RealSense is yet another technology that Intel is touting for the x5 and x7 processors, and while this is already available in the form of RealSense Snapshot on the Dell Venue 8 7000 tablet, the next iteration labelled the RealSense 3D camera is truly exciting stuff. RealSense Snapshot enables depth-sensing photo capabilities and allows users to change focus, take measurements and add dynamic effects and motion to images, while 3D camera, available in second half of 2015, will offer enhanced photography with instant dimensions, 3D video capture, background subtraction, and advanced image edits.
So what exactly is the offing, and when do we see devices based on the Intel Atom x5 and x7? Major hardware manufacturers like Acer, Dell, HP, and Lenovo are already on board to create devices based on the chips and we should see the results sometime in the second half of this year. We're waiting Intel, we're waiting…