The Android app for Instapaper has recently received an update to Version 1.2. Instapaper was first released in the mid of the year 2012 as an App that did not have some of the features for the iPad Version that could enable the user read articles on the web offline.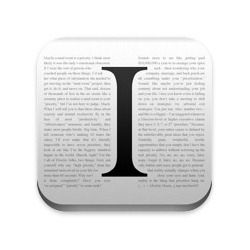 The Instapaper recent Update to Version 1.2 has introduced some of the Bug Fixes accompanied by some performance based improvements and many new features. The new Reader Application that has been developed by Mobelux has more than 50K Downloads on the Google Play Store.
The new features that have been added to Instapaper includes Pagination that enables the scrolling of full pages and also enables scrolling by titles. Both of these settings can be opted through the settings option. The recent Instagram Update has also added footnotes in-line along with a sepia mode for the Background. The light and dark options are available for the Background.
There has been an addition of something really new with the recent update to the Instagram App which is called as The Feature. It is a section for the Articles that have been recommended by the Editor.
The Instapaper Android App is available for the devices that have been running on Android 2.3.3 or higher. The Instagram App is available at Google Play Store for $2.99 for the new users and the update that has been introduced recently is available for free for those who are already using the App.