After the launching of iPhone 5 and the iOS 6, many application developers updated their apps to run on bigger screen of iPhone 5. Instagram for iPhone 5 is updated now with smooth running on latest iOS 6. Instagram for iOS 6 is the most popular photography application. It allows you to take photos and add filters them to be more creative. Instagram's updated version for iPhone 5 is using the advantage of bigger screen. However the live filtering mode of Instagram for iOS 6 is missing in the update.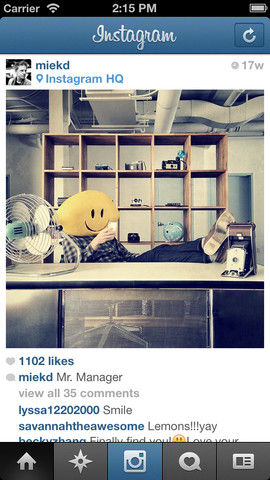 Credit – Instagram
If you have iPhone 4S with iOS 6 then you will find live filtering option but in the iPhone 5 its missing. We don't have the exact reason why this feature is missing from updated Instagram for iPhone 5. It can be a bug or maybe developers are working on it right now. This update is also having the improved password recovery feature. Devs at Instagram have updated the registration page too on iPhone 5 and iOS 6. There is a new registration page on this application now. More then 80 Million users are using Instagram. When you capture a photo with Instagram you have options of applying filters to them. After applying filters on the photos you can share them with the Instagram community or with your friends on Facebook and all.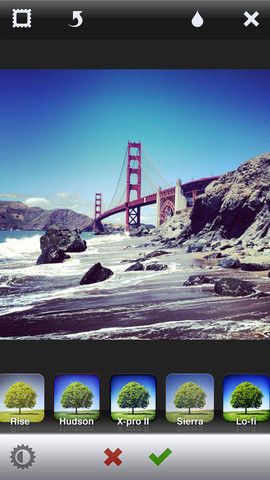 Credit- Instagram
This updated version of Instagram for iPhone 5 is v 3.1.0. Developers will launch Instagram version 3.1 for Android devices soon. If you have the latest iOS 6 on your iDevice then you should check out the update link below this post. It is a free update from Instagram for iPhone 5 and iOS 6 users.
Download Instagram 3.1.0
Via