Instagram, which has become Shutterbugs' favorite app, announced some major upgrades to its Android and iOS application in the form of improved filters for an enhanced photography experience and a new Foursquare integration feature for navigation.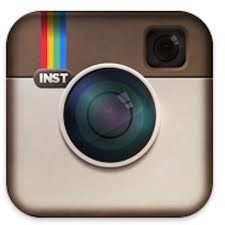 With its competitor 'Twitter' releasing new filter apps, Instagram has also updated its filter with the introduction of "Willow". This is a monochrome filter and has a translucent white border. Monochrome filter will enable you to decide about how light or dark is the tone of the pic. It also provides an enhanced photography experience with black and white photographs where you can decide and create the kind of results you want through selecting Filter Effects. It also enhances the speed of the device along with a major help to shutterbugs in the form of tilt – shift blur feature. The blur feature provides option to remove extraneous background that you don't want in your photos. Willow is expected to be liked as much as the previous filters like 'Lomo Fi' , 'Valencia, 'Amaro' and Walden.
For iOS users, the iOS camera roll is now positioned inside the camera app. Users can now get the preview of the latest photo on their Instagram camera roll. The cropping screen will now provide a permanent grid. iOS users also get the Improved Camera Roll image selector which will ensure faster speed.
Post the success of Instagram 3.0 Photo Map feature which provided its users geo tagging experience by allowing its users to position their photos across a map, Foursquare Integration feature has also been introduced by Instagram which is going to be loved by frequent travellers. The Foursquare Button has been placed in the location pages where you can detail about the location of the place or the venue through the app or web.