Instagram
After the emergence of Android and other smartphones in the market, Blackberry seemed to have lost its charm. Blackberry saw a fall in the sales of its phones mainly because they were no match to the phones being offered by their competitors such as Samsung, HTC, etc. But ever since they announced the arrival of their new OS- the BB10, they have already managed to bag more than 70,000 apps. Some of the popular apps which will be available on the new
Blackberry Z10
are Skype, Kindle and Whatsapp. One app which was missing from the list was
Instagram
, the popular photo sharing app. Now Blackberry is taking steps to introduce this app on their new phone as they are looking at regaining their hold on the market once again.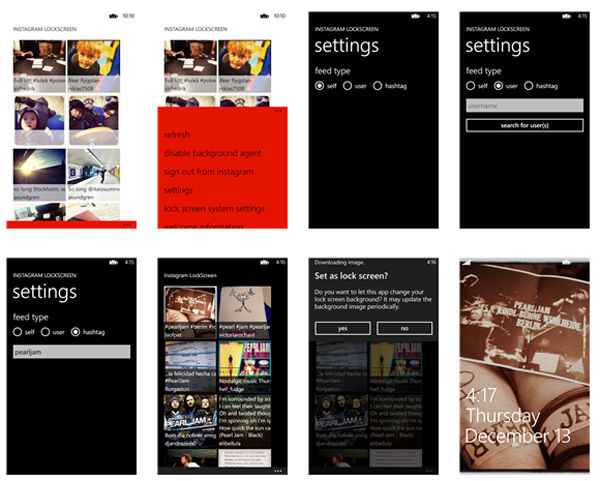 Blackberry is still trying to get the popular photo sharing network to design an app specifically for the BB10 and it may take a while before we can actually see it on the blackberry devices. The company is pushing quite hard for this app and is sending out a strong message to all its competitors. Although the company faces some tough challenges ahead, these changes which they have made will surely help them attract a lot of attention in the market.
Bing-Apps
Microsoft has announced a new set of Bing-Apps for their popular products-Excel and MS Word, which allows the user to insert different kinds of data and also simplifies the method of operation. The first one is the Bing Maps for Excel, which allows the user to insert maps into Excel. It also allows the user to zoom in and out of the map with the help of a mouse or using touch. The second app is called Bing-Finance, which is again designed for Excel allows users to keep control of their finances by letting them build a finance portfolio table. This app is meant for those people who like to keep a record of their finances. This app allows the users to use a wide range of symbols and also customize the fields. The other three Bing-apps are News Search, Dictionary and Image Search and these are designed for MS Word. These apps allow the users to search for images and news articles from within MS Office and also insert them wherever they want to in the document with the help of the cursor. These Bing-Apps are currently available to the users of Office 365 Premium, but the company is looking at integrating this app into its mobile platforms and also the Windows 8 OS.