First of all, Happy Independence day to all our readers and subscribers. As India is booming and we are growing, it also gives us responsibilities to contribute in the ongoing growth. We wish you all the best and promise to continuously support the wiser side of your brain by keeping you updated with the latest happenings in the industry. I would also like to thank you on behalf of entire 91mobiles team for your enormous support in the rapid growth of this platform. Keep this support as it is and always be with us. 🙂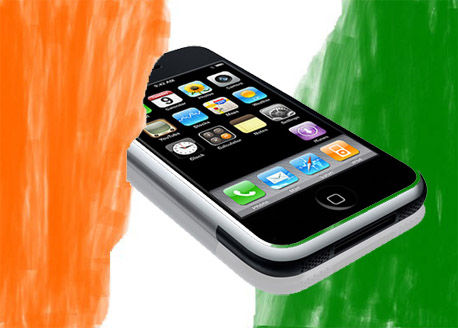 A month back, Gartner, a research firm forecasted India to cross 660 million mobile connections by the end of current year, means almost one of every two Indian will carry a cellphone. Indian mobile market has grown beyond borders in last few years making itself world's second largest telecom market after China. The best outcome of this revolution was the tremendous cost reduction of mobile devices and related services. Now you don't wonder when the neighborhood Rickshawala flashes a big china clad mobile while driving or your Kamwali-Bai text you when she can't come. The consumer got everything expected. From the availability of low cost devices to better network coverage and affordable services. This price cutting does not seems to stop right away. With the continuing entry of a number of big and small players, both mobile handset and services are expected to go more cheaper in near future. Now the question comes, Is it all that a consumer wants? Is the low cost strategy only thing to win this game or the consumer wants something else? The answer differs completely between the urban and rural market. In context of rural market the low cost strategy will clearly be a game winner for some more years but if we talk about the urban market, taste of mobile users are changing rapidly. Mobile for them is not just a talk only device. I often see folks spending more time on visiting FaceBook through the mobile rather than using it for voice calling. All they want is everything. Internet surfing, video streaming, instant messaging, online games and the list goes on. Be it a handset maker or service provider, they are aware of the situation and ready to provide what consumer need. This combination of competition and innovation has a lot to offer in coming future. Today when we are celebrating the 63rd year of independence, lets see what are the main services and features set to rock the Indian market by the time next Independence celebration comes.
From the house of mobile makers:
1. Smart operating system based mobile phones
–
After packing almost every possible hardware in the mobile devices now the game has turned towards softwares. With the concept of open source OS you get the option to customize your phone as per your needs. It started with Google's Android followed by Samsung's Bada and Nokia's Maemo & Symbian V3. You can certainly expect few more players in a short future. For now Android is hit and every maker is trying hard to launch the cheapest Android based phones. Till date the cheapest known is Acer beTouch E110 which comes with price tag of Rs. 8,900 and we expect Huawei to launch some cheaper ones by coming Diwali. So be ready to welcome some mouth watering featured packed budget smart phones by next Independence day.
2. Tablet Mobile Hybrids
– Dell Streak, which is called the first in this series is expected to be launched in India by October to be followed by HTC EVO 4G after some time. It will be a smart phone with a big 5" screen which can also be used as a mini tablet pc. By the next year you can expect some more players like HP, Samsung, Nokia etc to launch similar products.
From the house of Service Providers:
1. 3G Services –
3G services, A concept launched way back in 2001 is now all set to be launched in India as the auction has been completed recently and the operators have paid an hefty amount to buy the spectrums. Since Telecom companies are raising debts to pay the spectrum fees, competition in this service is expected to go more throat cutting. The major obstacle is handset capability since only 5% of existing users have 3G enabled phones and this feature is normally not found in entry level phones.
2. Mobile Number Portability –
Mobile number portability enables a user to retain the same number even if you change the service provider in the same circle. This service was also scheduled to launch a way back but dodging from many years. This time both TRAI and DoT has clearly warned telecom operators to adopt or to face the consequences. As per the latest news, it may be launched by Oct 31.
3. Low cost Data services –
Using internet over the mobile phone has grown significantly over the last few years and some of the service providers like Uninor, Tata Docomo etc are going great with low cost offerings. Get ready for another price war for sure. These may not be the only concepts we will get till the next Independence day. Since its a vibrant market, always be ready for surprises. You never know when the dreamed concept can turn into reality. Always keep yourself updated with the latest trend to get most out of it. Jai Hind, Jai Bharat.