The highly anticipated and much debated $35 Tablet Sakshat by Government of India will be landing on 5th October, 2011. After HCL winning the bid, they aimed to complete the project by end of June 2011. Later, the project was delayed due to Bank guaranteeing issues. In the process, the tender was actually cancelled once and lead to some serious disappointments. However, it passed all the hurdles and was on production in the previous months.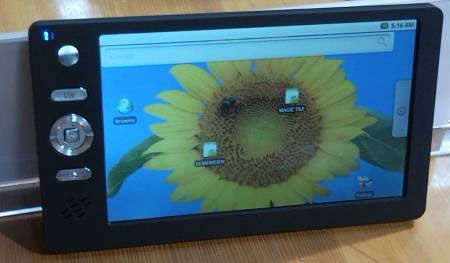 As per the news, Indian Government will offer this tablet to students at a subsidized cost of 50% on actual value. Being a $35 tablet, it will be available for $17.5. If the project was well executed, this can change the way education is imparted and importantly, open up plethora of possibilities for startups/technology companies to build products around the education ecosystem. As planned earlier, the initial kick-start will have about 10000 tablets which heads to IIT's in India and various other institutions in the coming months.
Sakshat Technical Specifications
7-inch Touchscreen Display
2 GB RAM
32 GB Internal Storage
Wi-Fi, 2 USB Ports
Android Operating system
Operated by a 2-watt system.
Features
Video Conferencing facility
Multimedia content viewer [jpg, pdf, zip etc.,]
Open Office, SciLab
Internet browsing with javascript and flash support
In-built keyboard
Now, the Question is
Why Members of Parliament been sanctioned with Rs.50000 for iPad, rather providing HCL Sakshat ???