A recent study from Google has shared a report that around one-third of the YouTube viewers in India watch videos on their Smartphones. The Indians spend around an average of 48 hours on YouTube in a month.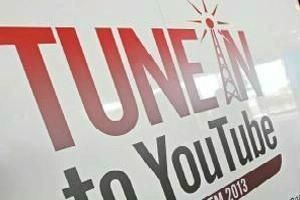 The Survey was done on Internet, which also stated that two third of YouTube viewers in India are below 35 years of age.
The 'Generation C', which consists of young & tech Savvy group, was revealed to be the highest users in this survey. The Study claimed, "Generation C switches between devices 27 times a day, and Indian users watch nearly 30 percent of their YouTube videos on mobile. Smartphone owners spend one quarter of their YouTube time on mobile, while tablet owners spend about 20 percent,"
As the Smartphone market is increasing day by day, the number of YouTube viewers are also increasing. "Each month, people log on to YouTube around the world to watch more than 48 hours of video. YouTube's growth trajectory in India matches the global trend," This study added.
Google conducted this survey on 2000 Indians and it revealed a new type of user segment. The Study also stated that more than 50% of YouTube viewers in India, share their favorite videos on the social networking sites and the same 50% also share the video links on emails.
With time, Indians are opting for the best Smartphones and Tablets around. Following which the number of users on applications, games, networking sites and others are also increasing. YouTube is one of the best Video Streaming website.