IMGA (International Mobile Gaming Awards) is an yearly contest for innovative game developers around the globe. This is formed in year 2004 with the support of Autodesk, Criterion, Euroméditerranée, Fathammer, Ideaworks 3D, Iomo, Intel, Nokia, NVIDIA and Orange. This year 2011 could be the 7th Award competition year. The participant can compete in this by using any of the platforms like Android, Bada, Flash, Java, Linux, MAC OSX (iPhone), Meamo, Meego, QT, RIM OS, Symbian, WEB OS, Windows etc.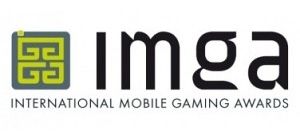 The competition confronts on six categories in which one can win an award on people's choice, operator choice, Grand prix (Game of the year), best games etc. During the last 6 years IMGA has reviewed more than 1400 games and the participants were from wide originated from global horizons (over 52 countries). This year 2011 the IMGA announced the nominees and the final results will be announced on 17 February at the Mobile World Congress (MWC 2011). The nominees are
Excellence in design

Galaxy on Fire 2 (by Fishlabs) Germany
ilomilo (by Southend Interactive) Sweden
Infinity Blade (by Chair Entertainment) USA
Real Racing 2 (by Firemint) Australia
Zen Bound 2 (by Secret Exit Ltd.) Finland

Excellence GamePlay

Beyond Youth (by FDG Entertainment) Germany
Guns'n'Glory (by Handy Games) Germany
N.O.V.A. 2 (by Gameloft) France
Perfect Cell (by Mobigame) France
Pix'n Love Rush (by BulkyPix) France

Best Casual Game

Bird Strike – Gold Edition (by PikPok) New Zealand
Bulba The Cat (by C4M) France
Fruit Ninja (by Halfbrick) Australia
Jenga (by NaturalMotion) UK
Plants vs. Zombies (by PopCap Games) Ireland

Best Real World Game

AR Invaders (by Soulbit7) Israel
Blaze (by A Different Game) Sweden
Ghostwire (by A Different Game) Sweden
Pocket Critter (by Jilin Animation Institute) China
Tourality (by Creative Workline) Germany

Most Innovative Game

Anomaly Warzone Earth (by 11 bit studios) Poland
EpicWin (by Tak Fung) UK
Finger Balance (by Coconut Island Studio) China
Papa Sangre (by Somethin' Else) UK
The Line (by Ant Hive Games) China

Best Sports Game

Billabong Surf Trip (by Biodroid Productions) Portugal
Championship Manager 2011 (by Dynamo Games Ltd) Scotland
Ice Breaker (by NaturalMotion) UK
Let's Golf 2 (by Gameloft) UK
Snowboard Hero (by Fishlabs) Germany
Though India is a lead runner in mobile world in terms of subscriber base and mobile companies, we don't have any one of nominees for this competition. So, let us cheer up encourage the other country participants by voting people's choice and wait till 17th Feb to see the winners among these nominees.