On its 3rd day, when major manufacturers had already demoed their products and innovations on previous days, we had couple of interesting products from other companies. This includes cameras, niche tablets and custom PC-
Nikon
Nikon is famous for its superb cameras and the company used the IFA to showcase it's next generation cameras-
Coolpix S02
One big reason that people are moving on to smartphones is that they gives the option to users to not carry a separate weighty camera along with them. So, what Nikon has done is to launch a camera which is astonishingly small with just 102 g weight and pocketable dimensions of 3.1 x 2.1 x 0.7 inches. Within such a small package, it's able to pack a 13.2 MP CMOS sensor and a 2.7 inch touchscreen. It has 30-90 mm lens able to offer 3x zoom . It's capable of recording full HD videos at 30 fps. The camera has in-built memory of 7.3 GB and even the battery is also built-in, which is capable of taking approx. 210 shots. It can be charged via USB cable. Read the detailed overview of Nikon Coolpix S02, which will be available for purchase from this month only at somewhat steep price of $179.95.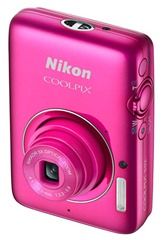 Coolpix P7800
If you want a proper camera and not point-and-shoot like Coolpix S02, then Nissan has showcased portable Coolpix P7800 for you. It is an upgrade to last year's release Coolpix P7700 with electronic viewfinder. It has a 12.2 MP Back-Illuminated CMOS Sensor with 1/1.7 inch lens. It has a 3 inch LCD display. It offers variety of controls for manual settings like exposure, brightness, auto-lock exposure or focus, etc. It's comes with VR stabilization technology to compensate for shaking of hands while clicking pictures. It also comes with optional Wi-Fi card, which allows users to share the captured images to the smartphone directly for sharing to social media networks. Here's our short review of the Coolpix P7800 slated to be launched in September at the retail price of $549.85.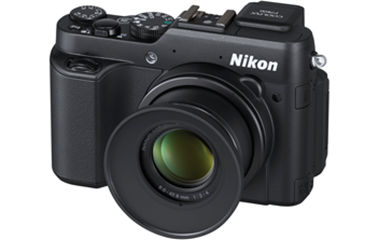 Archos
Archos is a French company which came into recognition with its portable media players, but now the company has moved on to tablets as well. At IFA, it unveiled few niche tablets-
The first one in Archos 101 XS2, which can be considered as the flagship tablet device from Archos with its 10.1 inch IPS display powered by a 1.6 GHz quad-core processor along with 2 GB of RAM. It comes with a cover, which is used for its protection, but also doubles up as a keyboard dock.
Archos ChefPad, as the name suggests is targeted to be used in kitchen. It has a special design making it withstand the kitchen's atmosphere. Apart from basic apps available on Android, it has slew of apps for helping out in kitchen for recipes and more, including a custom app by Archos. The last tablet displayed by the company is ChildPad, which is targeted to young children. It's a theme tablet with kids apps and also includes a custom app from Archos. It also has a parental security app, which the parents can configure.
For more information, read our coverage of new tablets launched by Archos at IFA.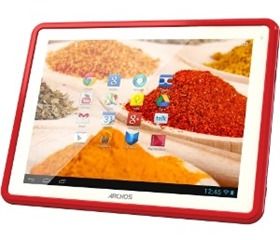 Huawei
Chinese company Huawei also had one product in its portfolio-
Huawei's budget-series in the G range has been garnering good reviews from consumers and hence the company is launching an affordable smartphone with high-end features dubbed as G700. It sports 5 inch IPS display with resolution of 720 x 1280 pixels. It's powered by a 1.2 GHz MediaTek quad-core processor paired with a generous 2 GB of RAM. It's loaded with Android 4.2.2 OS skinned with Huawei's proprietary Emotion UI. The G700 is a dual-SIM smartphone, which is becoming a necessity these days. Read the preview of Huawei Ascend G700, which the company will release first in its home country China followed by other emerging countries at suggested price tag of $310.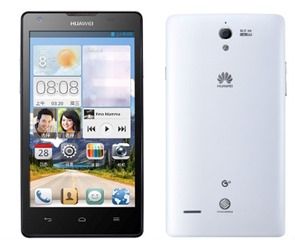 MiiPC
MiiPC started as a crowd funding project on KickStarter for making a PC for kids and now it has seen fruition, so if you don't want your kids to get tablets like Archos ChildPad or Galaxy Tab 3 Kids, then it might be a good option. The MiiPC is a compact box, which can be connected over to a monitor and runs on customized Android 4.2. Parents can control the various aspects of MiiPC via an iPhone app (Android app coming soon). It gives detailed settings to parents to impose restrictions on certain apps or apply time limit on usage of apps. Read our preview of the MiiPC, which comes in various configurations for as little as $129 and can be ordered from site itself.