"Say goodbye to complex download-based internet plans and only pay for what you use"
Leading telecom operators Idea Cellular and Vodafone have partnered with the popular mobile browser company, Opera to offer internet services to users. Through the partnership, users would be charged on a pay-as-you-go basis for the websites visited which can depend on either the time spent or the type of website (read content) visited or both, instead of confusing megabyte-based plans. To avail the service, users need to download the Opera Mini browser from their handset's respective app store or by accessing m.opera.com. The speed dial of the browser will show 'Opera Web Pass', which lists hourly or daily internet packs that can be subscribed to.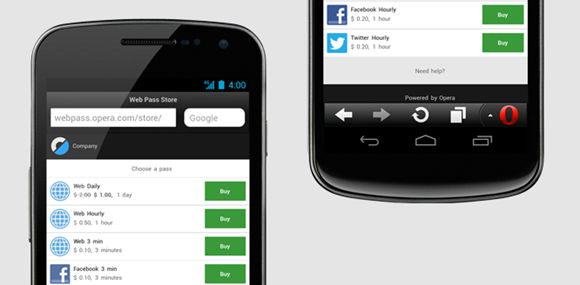 Idea subscribers can already make use of this option and the operator currently offers the following data packs:
Daily Internet Pass for Rs 8 offering 30MB data usage
Weekly Facebook Pass for Rs 7 offering 70MB data usage
Weekly Internet Pass for Rs 30 offering 125MB data usage
Vodafone India is yet to reveal the pricing of subscription packs under this option. Earlier this week, Opera also announced its 'Sponsored Web Pass' program, which gives users free internet access for the entire session after watching an ad. However it's not sure whether Idea and Vodafone will be offering this particular program to their subscribers.