Have you ever lost your mobile phone? If so, the experience of losing the mobile phone along with all the contacts you have built over the years is really frustrating and stressful. Well, experts say you should take a regular backup of all your contacts to avoid losing all the contact information. But that solves only portion of the problem. How about securing your mobile phone in such a way that the phone requires you to be nearby for it to function?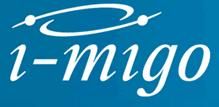 Yes! i-Migo – UK Based Mobile phone security firm has come up with a product exclusively to solve this need. i-Migo is a simple device which backs up all the data from your phone and constantly keeps a tab on your phone. The device connects to your mobile phone using bluetooth (using SyncML). When the Phone goes out of range ( > 10 meters), the device will alert you that you have left your phone unattended. Parallely, a software installed on your mobile phone will lock your phone from access. So, if you happen to lose your mobile handset, nobody else can access your mobile phone as it has been permenantly locked. Also, you can rest happy as your data and contacts is still safe with you.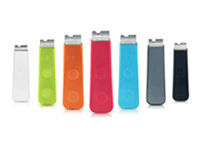 Checkout the product.
http://www.i-migo.com/Index.aspx
http://www.i-migo.com/I-Migo-Demo.aspx