"The upcoming Huawei P9 from the company is also packed with innovations"
Back in 2010, Chinese multinational Huawei Technologies embarked on a new journey into the challenging world of smartphones with its first Android device, the Huawei Ascend. Despite the odds favouring well-established players, today, it is the world's third largest smartphone manufacturer, with revenues soaring 70 percent year-over-year to $20 billion. In 2015, Huawei shipped an average of three smartphones every second for 108 million smartphones, a growth of 30 times from three million smartphones in 2010. This clearly highlights the company's commitment to consumer-first R&D as such a leap in market share is an arduous challenge without cutting-edge innovation.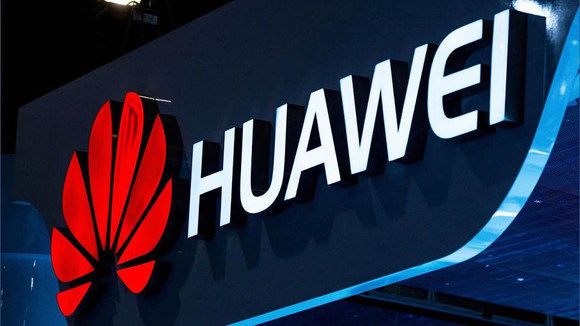 In fact, as an emerging technology company, Huawei has performed especially well in terms of patents not only in China but also in markets overseas. The telecommunications giant made the highest number of patent applications in the world for the second consecutive year in 2015, filing more than three times the amount of all Indian firms combined.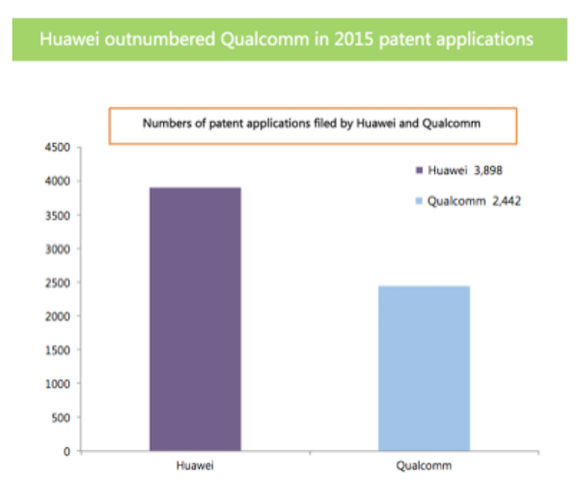 According to the World Intellectual Property Organisation (WIPO), Huawei applied for 3,898 patents last year, 456 more than the patents filed in 2014. It is well ahead of US chipmaker
Qualcomm
's tally of 2,442 by more than 60 percent, and Chinese telecom equipment maker
ZTE
's score of 2,155. Huawei also was the largest patent filer in the digital communication sector, and ranked second in the computer technology sector, only behind
HP
. The mammoth number of applications submitted by the company is a strong indication of its technological prowess.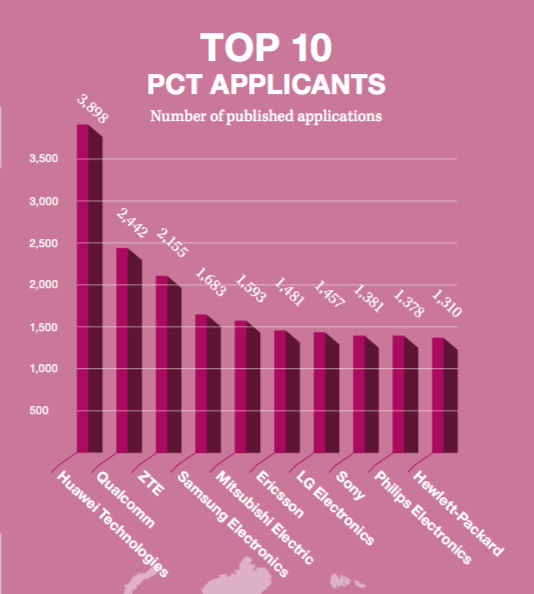 In the 2015 European Patent Application rankings, Huawei was fourth with 1,953 patent applications, and first with 1,197 patent applications in the digital communications field in terms of differentiation techniques. At present, it is growing steadily with an annual increase of 1,300 patent applications globally. Until the end of 2015, Huawei has been granted 50,377 patents worldwide. Currently, Huawei ranks first in the world, owning 25 percent of global LTE (4G) patents. It has built more than 154 4G networks, representing a 46 percent market share among 300 LTE networks worldwide, and ranking first in the number of networks built. These patents showcase its global expertise in LTE communication technology, and operating systems and user interfaces for smartphones.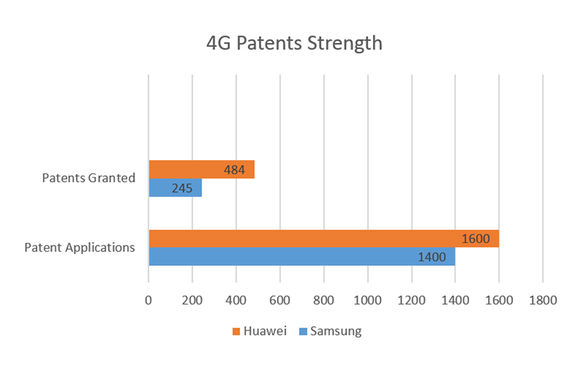 Huawei operates in 170 countries, and provides infrastructure equipment and services to nearly every telecom operator in the world. It has also partnered with other multinational companies including Apple and Ericsson for cross-licensing patent agreements so as to not only build its own intellectual property reserve, but also cooperate with other brands to observe and maintain order in the field of patents.
Zou Zhilei, President of Huawei CB Group, said, "Collaborating with vendors on research programs and acquiring patents are just some of the R&D activities that enable us to better integrate ICT technologies into various industries. As a key enabler in the ICT industry, Huawei is committed to helping the telecom industry and other verticals digitize their infrastructure, operational systems and business models with state-of-the-art innovative technology."
The company claims that it allocates about 14 percent of its revenue (about $9.2 billion) to its yearly R&D budget – increased from the 10 percent investment previously, which is proportionally higher than many of its competitors in the industry, cumulatively spending nearly $31 billion in R&D over the last decade. Out of this, 10 percent is dedicated solely for future technologies.
These futuristic projects include the development of innovations in smart cities, 5G, IoT, and consumer and enterprise products. It is estimated that by 2018, Huawei's total investment in 5G research, for which it has also invented new air interface technologies, will exceed $600 million. Unsurprisingly, Fast Company ranked Huawei the 13th most innovative company in the world for 2016, its third such accolade for innovations. A staggering 45 percent of Huawei's 1,76,000 employees are dedicated to the R&D sector, working in 16 R&D centers and 36 Joint Innovation Centers around the world, including the US, Germany, Sweden, the UK, France, Italy, Russia, India, and China.
At the Mobile World Conference 2016 in February, Huawei also shared its five 'Big Initiatives' that will drive growth for regional telecom providers, foreseeing a potential $100 billion video streaming market, a $1 trillion enterprise cloud market, and a ten-fold growth in the number of IoT connections. It describes the five initiatives as Big Video – Everywhere, Big IT – Enabling, Big Operation – Agile, Big Architecture – Elastic, and Big Pipe – Ubiquitous. The company also showcased its Safe City Solution that enables cities to build multidimensional, intelligent security systems. CeBIT 2016 marked the launch of the industry's first Internet of Things (IoT) lighting solution – the Huawei Connected City Lighting Solution, with multi-level intelligent control.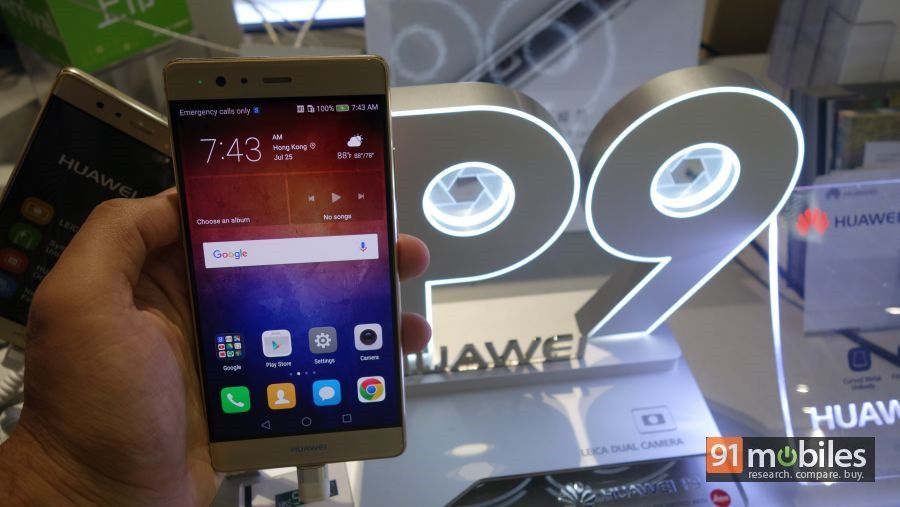 Huawei is said to launch its new flagship, the P9 in India soon. The smartphone features another innovation with its dual-rear Leica certified camera.
Over the next 10 or 20 years, this crucial intellectual ammunition will help propel Huawei forward, allowing it to focus on technological innovation and product development, to maintain stable and efficient growth, and to solidify its global competitive advantages. Research firm IDC estimates that Huawei will maintain a stronghold on its position as the third-largest smartphone manufacturer in the world for the next two to three years at the very least.