After launching Huawei Ascend W1 in January, the Chinese MNC is all set to give a new addition to the Ascend Windows series with its Huawei Ascend W2, whose specs were revealed by the company at Mobile Asia Expo 2013 yesterday evening.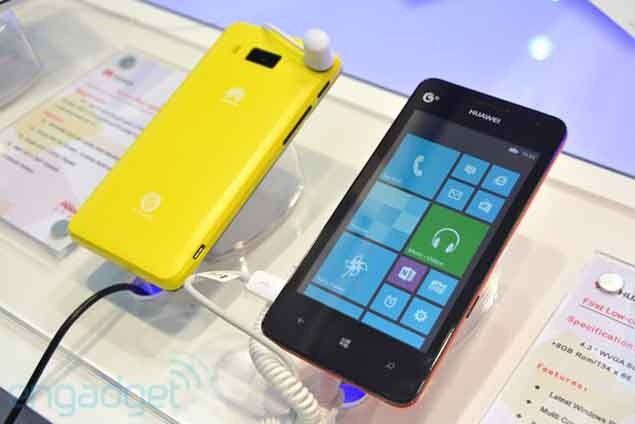 (Image credit: engadget)
The new device boasts a 4.3-inch display of resolution 480X800 px. It poses a dual-core 1.4GHz Krait processor , Snapdragon chipset, 512MB RAM and Adreno 305 GPU . The device will run on Windows Phone 8 OS making it second windows 8 phone by the company. Ascend W2 will also flaunt an 8-megapixel rear camera with all exciting camera features of Huawei. The device poses an 8GB inbuilt storage expandable up to 32GB via microSD card. On connectivity front it will be packed with all features, be it Bluetooth, WiFi, 3G, GPS, USB, EDGE etc. The Ascend W2 is powered with a 1700mAH battery to longer standby. The price of the new device is not known yet but keeping all its features and their value in mind the device will cost around 300-400$ in international market. We can just make estimates rest depends upon the makers of the device, the price they will decide will decide the success of the new Huawei Ascend W2.