Chinese mobile device manufacturer, Huawei has launched the Ascend P2, which it claims will be the " fastest smartphone ever" at the Mobile World Congress, 2013.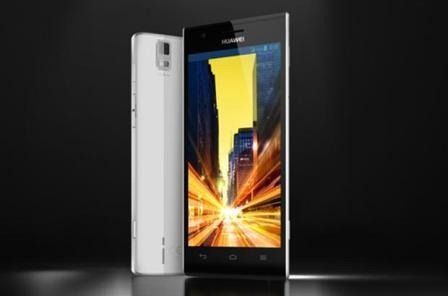 The Ascend P2 is the successor of the Ascend P1 which was launched at the Consumer Electronics Show, 2012.
The Ascend P2 runs on the latest Android 4.1 JellyBean operating system and has a 4.7 inch touchscreen display with 720 x 1280 pixels resolution. It is powered by a 1.5GHz quad core processor with 1GB of RAM. It has internal memory of 16GB, which is not expandable. The device has 13 MP rear camera and 1.3 MP front camera.
The device will be launched globally in the second quarter of this year. According to company officials, the Ascend P2's 4LTE radio can support download speeds of up to 150MB/ sec, which is much more faster than the Samsung Galaxy S3 and Apple iPhone. This gives an idea of the price bracket the Ascend P2 is likely to be released in.
The company is also using the MWC, 2013 as a platform for launching its global brand campaign with the new "Make it Possible" campaign. Amy Lou, Branding Ambassador for Huawei said that, "It has not been an easy shift from an OEM to our own branded phones; from the low-end to the high-end. The goal is to make Huawei one of the world's top 100 most recognizable brands in the coming years."
The Ascend P2 promises great features and it is one of the devices that tech lovers must look out for.