In addition to the new HTC Desire series phones, company has also announced a smartphone accessory to enhance the music experience of the users called BoomBass Subwoofer. Along with that, company has also introduced a new Vivid Blue color model of HTC One and HTC One Mini Android smartphones. The Blue color version of both of the phones will be available from Q4 2013 and the BoomBass smartphone accessory will go on sale around mid-October.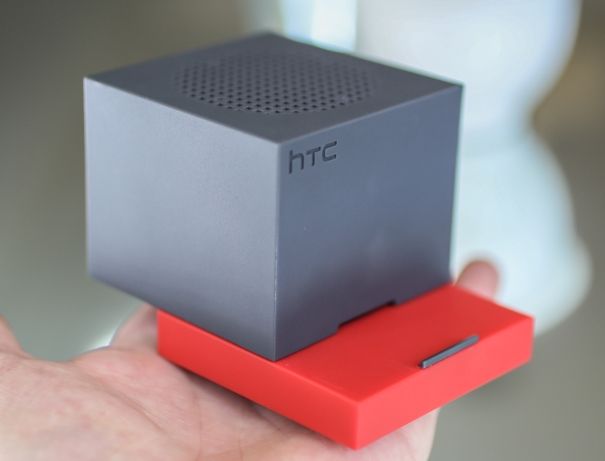 HTC BoomBass
smartphone accessory is actually a cube shaped Bluetooth subwoofer, it connects with your HTC smartphone and gives you more bass & sound. It actually enhances the overall music listening experience with the BoomSound speakers present in some HTC phones. It can easily connect with your smartphone with single tap if your device has NFC connectivity. The BoomBass accessory comes with a 1200mAh battery which company claims to deliver 9 hours of backup. It also comes with a slide out panel where users will be able to put their devices while listening to music or watching movies. Overall, BoomBass is a dedicated amplifier that will provide clearer and more powerful bass when combined with BoomSound speakers of the HTC devices.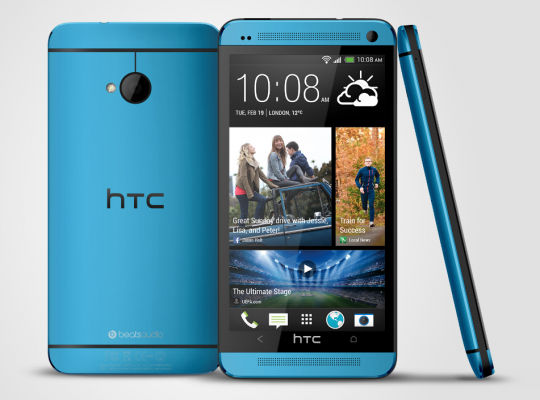 While, the BoomBass accessory is announced for music lovers, company has also introduced a new Vivid Blue color model for
HTC One
flagship and its mini version. Both of the phones will carry the same specifications as well as the same price tag. Anyways, keep checking the blog for the regular updates if you don't want to miss any device unveiled in IFA 2013.