The HTC Tiara is another Windows 8 Phone by the company after HTC 8X and HTC 8S. The Tiara is said to be a mid range device.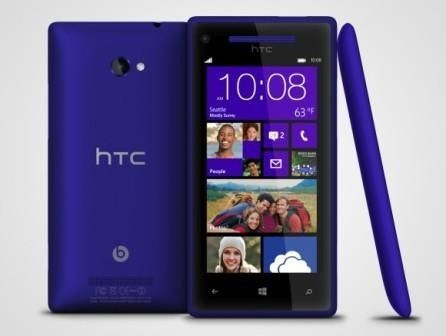 The Tiara is also rumored to be the first device to be launched with Windows 8 update, Windows 8 GDR 2 operating system. Not much is known about the Windows 8 GDR2 update, though we are sure to hear some news soon about this new update.
According to the specifications leaked online, the device has a 4.3-inch Super WVGA LCD 2 touch screen display. It is powered by a 1.2GHz dual-core Qualcomm Snapdragon processor along with 1GB of RAM. The smartphone has 8GB internal storage, there is no news of external memory. However, there are very few Windows smartphones with expandable memory option, so it might be unlikely that there will be memory expansion option on this phone either.
The HTC Tiara has a 8 MP rear camera and a 1.6MP front facing camera. The device is powered by a 1800mAh battery.
The device specifications are very similar to the Android operating system based HTC One SV. We may expect it to share its looks with the HTC One SV as well.
The device is poised for a mid May release as the company is focusing on promoting the HTC M7 just now. Along the expected arrival time of the HTC Tiara, we may also expect Nokia's Lumia 520 and Lumia 720 mid range Windows 8 phones as well. The Taiwanese tech giant has however not commented on these rumors, so we may expect some changes by the time official announcements are made.