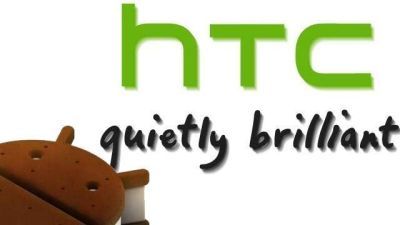 In March 2012, there were reports all around that HTC had their plans in position to roll out Ice Cream Sandwich to numerous cell phones. At the present, the brand have upgraded their frequently asked queries section and named the line-up of cellular phones, which are to obtain the up to date Android operating system, together with assigning as to when they will get distributed. According to the post, here is a look at which cellular phones will obtain Android Ice Cream Sandwich and when:
By the month of March to the month of June – HTC Amaze 4G, HTC EVO 4G+, HTC Sensation, HTC Sensation 4G, HTC Sensation XE, HTC Sensation XL, HTC Velocity 4G, HTC Vivid
By the month of June to the month of July – HTC Desire S, HTC EVO 3D, HTC EVO Design 4G, HTC Incredible S, HTC Rezound, HTC Rhyme
By the month of July to the month of August – HTC Desire HD, HTC Thunderbolt
With this news, it seems that the majority of the last year's launchings of the company's (HTC) cell phones are going to be upgraded, with only the Droid Incredible 2 by HTC remaining to be decided. In the reports, the company officials have also named which devices will not be bagging Android 4.0 Ice Cream Sandwich. They said, "We work hard to ensure each of our products has the optimal user experience and therefore some products will remain at their current version of Android. In general, devices with 512MB ROM or less will not be upgraded to Android 4.0. These devices include the HTC ChaCha, HTC Salsa, HTC Wildfire S, HTC Explorer, and others." The officials also added that the company's tablet computers, comprising the HTC Flyer, HTC EVO View 4G, and HTC Jetstream, will stay on their existing Android edition (Honeycomb). "Upgrades are not the same thing as ongoing support. Devices not being upgraded to Android 4.0 will still get software improvements, security fixes, and technical support as needed," they added up. If one had been questioning as to why the brand had taken long in launching Ice Cream Sandwich on their older devices, they said that their objective is to ensure that an update offer up an equivalent or ameliorated client experience and that entails a superior standard of quality for hardware compatibility, adjusting device or carrier detailed customizations, examining by them and their associates, handling device hardware constraints, together with many other components.