The Taiwanese smart phone maker HTC has finally announced HTC One in China. Company has launched three different versions of the phone in the country for 3 main telecom operators. Core features of HTC One Chinese version are same as international device but Dual SIM and microSD support is also added.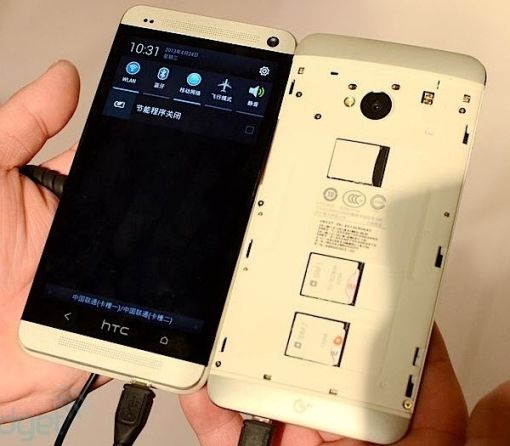 HTC One is having powerful 1.7GHz quad core processor supported by 2GB of RAM. It is having 4MP rear camera with Ultrapixel technology. It is packed with a 2300 mAh battery. HTC has also added Sense UI 5.0 version in this device. Its back panel can be removed to access the SD card and Dual SIM slot, but the battery is non-removable. HTC will start selling the device from tomorrow via its online stores in China.
HTC One price
will be revealed at the same time.
Source