"Got doubts in your mind regarding HTC's dual-SIM phablet, the Desire 816? We might have an answer"
Phablets are big, literally, and considering the way they've been mushrooming in India, figuratively as well. HTC's recent offering in this space is the Desire 816, being the second phablet from the brand after the premium One Max . The Desire 816 impressed us with its design when we laid our eyes upon it when the device was first unveiled in India.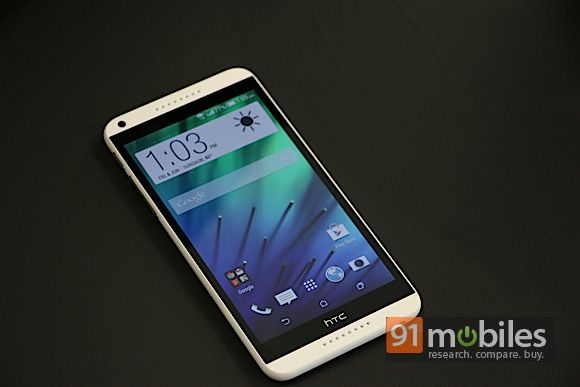 It just went on sale recently for Rs 24,450, and as we're wont to do, we'll be coming up with a full review shortly, evaluating in details whether its worth the asking price. Till then though, here's a look at a few FAQs we thought you might want answered.

Let's begin with the specs first.
A spec lowdown?
The HTC Desire 816 lands squarely in the phablet segment thanks to its 5.5-inch display. This screen offers a resolution of 1,280 x 720, with a pixel density on 267ppi.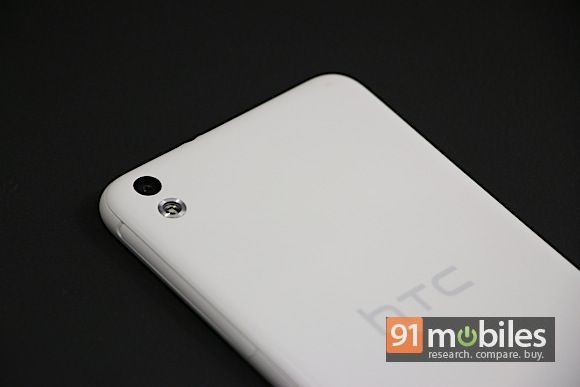 Ditching the One M8's UltraPixel shooter in favour of a more conventional 13-megapixel primary camera, it also offers a 5-meg snapper in the front for selfies… with both capable of recording videos at 1080p. Under the hood is a quad-core Qualcomm Snapdragon 400 chip clocked at 1.6GHz, along with 1.5GB of RAM and 8GB of internal storage. A 2,600mAh non-removable battery powers the show.
Does the HTC Desire 816 have Gorilla Glass?
It's not specified whether the display sports a Corning Gorilla Glass layer, so we assume it doesn't.
Is the HTC Desire 816 dual SIM?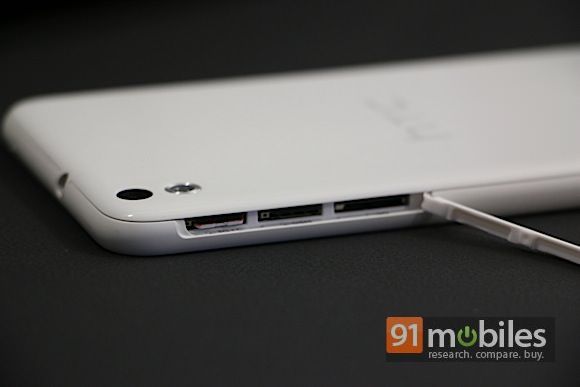 You bet! The model available in India supports a pair of SIM cards, and accepts a pair of nano-SIM cards in the flap-covered slots on its right. The first slot can accept CDMA or 3G cards, while the second only supports GSM.
Does the HTC Desire 816 have NFC? What about the other connectivity options?
There's the usual set of connectivity options available, including Wi-Fi, Bluetooth 4.0, A-GPS, GLONASS, DLNA, Wi-Fi hotspot and micro-USB 2.0. In case you're wondering, NFC is not available.
Does the HTC Desire 816 support USB OTG?
Absolutely! You can connect external flash drives to the device using an adapter.
Is the storage expandable?
The answer to that would be yes. You can add a microSD card of up to 128GB in the slot provided.
But what about user-available storage? How much do I get out of the box?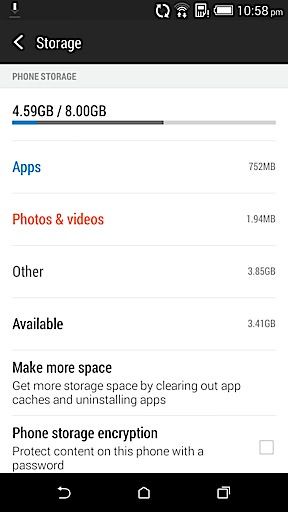 Just about 3.4GB is available to use, so you would definitely need to use the aforementioned card slot.
What Android version does the HTC Desire 816 run? What about the rest of the software offerings?
The device runs Android 4.4.2 KitKat, with HTC's Sense 6 on top. HTC's social and news feed aggregator BlinkFeed is available as usual, while HTC also offers quite a few preloaded apps including Kid Mode, Polaris Office 5, HTC Backup, a car app, and a rich note-taking app called Scribble, along with Facebook and Twitter.
Does the HTC Desire 816 include an FM radio?
Yup, it does! It's definitely a handy feature to have when you get bored of stored music, or just want to tune in to the radio jockeys' incessant chit-chat.
Any other features I should know about?
The Desire 816 features HTC's trademark dual-front speakers, termed BoomSound by the brand. While the phablet doesn't support the Motion Launch gestures we saw on the HTC One (M8), it does allow you to jump to the widget screen or BlinkFeed directly from the lockscreen. It also includes the Extreme Power Saving Mode that prolongs battery life. HTC also provides a handy option under settings that lets you migrate your personal data from your old device.

Our full review is just around the corner, but here's a juicy titbit. Going by the battery life we've been getting on our review unit, we don't think it needs any special power saving modes. You'll just need to keep your eyes peeled for the rest.

Photos by Pratik Vyas