The Apple of China, Xiaomi offers device nearing the manufacturing cost
China based Android device maker Xiaomi has managed to create yet another sales record by selling over 200,000 devices in less than 3 minutes. The company managed to get their stocks out in just a matter of minutes, which is a clear indication of how users prefer devices and not just brands. For Xiaomi this is however not new as the brand has been doing it in the past as well. Last month 100,000 Xiaomi Mi3 smartphones were sold out in just about 80 seconds making it as one of the fastest sales ever.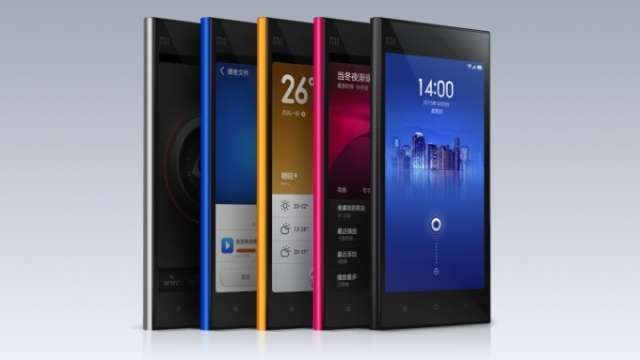 But how does a device maker manages to get such a fast paced sale, while other brands and manufacturers struggle. The answer lies in the policy that Xiaomi adopts for its devices, and in the way it optimizes its devices basis user feedback. According to Forbes, experts at Xiaomi scout the public forums for feedback on the device which is taken up to improve the device and is made sure to be included in the next iteration of devices being rolled out by the brand. The devices are released in batches of 100,000 devices that allow for better quality control, and customizations thereby helping the brand improve with each device they build. Secondly Xiaomi makes its devices based on Google Android operating system with a customized user interface layered on top of it- MIUI. This way company does not need to spend time in making a custom operating system and building resources for it, as Android already has a robust ecosystem supporting devices globally. The manufacturer is gaining popularity because of the devices which are sold at cheaper price points as compared to counterparts coming from global brands. The company aims at selling devices close to manufacturing cost thereby allowing users to get better devices at lower prices.
Xiaomi as of now has no plans for expansion as they are focused on being the top player in their home country first. But that does not mean the brand would be confining itself in any way either. Xiaomi today is one of the most popular manufacturers globally and we can surely hope it to make its devices available on a global scale in the coming days, but when, is an answer we all are dearly waiting for. UPDATE: Xiaomi announced that they ended up with a total sales of $90 million in the 24 hours of chinese cyber monday. They published the timeline of the sales. We are reproducing it below: 12:00AM – Tmall's 11/11 promotion period officially begins, Xiaomi's set-top box and Xiaomi accessories go on sale. 12:13AM – 50,000 Xiaomi set-top boxes sell out. 12:30AM – The Xiaomi Mi3, 2S and Hongmi go on sale. 12:32AM – 110,000 Xiaomi Mi3 devices sell out. 12:33AM – Xiaomi's Tmall Alipay account amasses RMB 107 million (about $17.6 million) in revenue, thereby passing the RMB 100 million ($16.4 million) benchmark. 12:41AM – Xiaomi's Tmall Alipay account amasses RMB 200 million ($32.8 million) in revenue. 1:01AM – Xiaomi's Tmall Alipay account ammasses RMB 300 million ($49.2 million) in revenue. 7:22AM – Xiaomi's Tmall Alipay account amasses RMB 400 million ($65.7 million) in revenue. 7:25AM – Xiaomi's first order of the event arrives at its customer's doorstep. 10:40AM – 30,000 more phones are added to Xiaomi's Tmall stock, to go on sale at noon. 12:00PM – Xiaomi's Tmall Alipay account amasses RMB 433 million ($71 million) in revenue. 1:05PM – Xiaomi's Tmall Alipay account amasses RMB 500 million ($82 million) in revenue. 10:00PM – Xiaomi's Tmall Alipay account amasses RMB 541 million ($88.8 million) in revenue. 12:00AM – Xiaomi's Tmall Alipay account amasses RMB 553 million ($90 million).
source