Let's face this. We all have seen the situation where we buy a new handset and give away our old handset to our friends and relatives or exchange it to the vendor or sell it at ebay. Whatever might be your reason to get rid of your old phone, you should take utmost care to remove/wipe away all your personal data from your handset. We store all kinds of important and confidential information into the handset such as contacts list, passwords, family photographs etc.,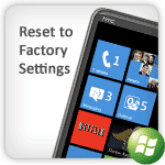 Follow the steps mentioned below and wipe all your personal data from your smartphone:
First step before undertaking any sensitive activity with your smartphone is to backup. There are three primary areas in your phone where the data is stored. SIM Card, Phones internal memory and External storage such as SD card or micro SD cards. If you have the phone's software manager (such as PC suite, kies software etc.,) access your phone via the software manager. There will be options to backup the data. Make sure you have backed up the data from all the three storage areas as mentioned above. The data would be address book, pictures, documents, apps, games, music and video and in some cases the e-books. You can also try and backup all your data into the external storage you have such as the SD card and retain it with you. JUST BACKUP
Retain your SIM Card and external storage cards in safe place.
However hard you try to delete the data from your phone, there would be some left out unintentionally. It's best to a factory reset in such cases. A Factory reset removes all personal data and returns the phone back to the default factory condition. Each handset platform has a different ways to do a factory reset. There are numerous mobile platforms out there, we will list down the procedure to do a factory reset for 4 major platforms here.
How to do a factory-reset in your mobile phone
Android OS: Menu > Settings > Privacy > Factory data reset. Android also offers another option called as "Dial reset". You can dial *2767*3855#. This command will remove all the data from the internal storage area and reinstalls the firmware. Before doing this make sure you have removed your SIM card and microSD Cards. If you have rooted your android handset, you may get inconsistent results.
iPhone OS: Settings > General –> Reset. You will probably see an option "Erase all content and settings". This would restore your iPhone to factory settings. There's another way. You can connect your iPhone to your computer through iTunes. From iTunes, you will see an option to restore phone or setup as a new phone.
Blackberry OS: Options > Security options > General Settings > Menu > Wipe Handheld.
Windows Phone 7 OS: Settings > About > Reset Phone.
Symbian OS: There are so many versions of Symbian. But the idea is to look out for the option which will allow you to reset data. For Symbian smartphones, you can go to Menu > Settings > Restore Factory Settings. You can also do Dial reset. *#7780# will restore to factor settings. This will not delete your personal data though. *#7370# – Reformats your phone.
Once you have done this, you can donate/give-away/sell your old phone with peace of mind. Just make sure you have backed up your data at a safe place.