For the uninitiated, IFTTT (If This Then That) is an automator service which helps other online services, apps and accounts work together. We've already covered the basics, but now let's move on to how you can use IFTTT to organise your internet life. IFTTT works best when used with social networks and cloud services, which is why we've compiled four great recipes to optimise your Twitter experience.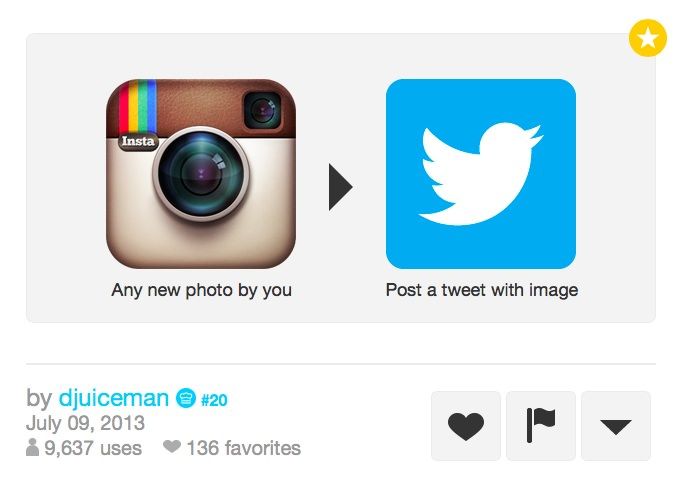 Now that Facebook owns Instagram, Twitter doesn't display Instagram photos within tweets. Instead, you'll see annoying links which will redirect you to the Instagram website. But thanks to this recipe, you can now post all your Instagram pictures as native Twitter photos. You don't even have to click the 'share' button, all your new Instagram photos will post to Twitter directly.
Archiving your tweets can be useful, especially if you're a prolific tweeter or are handling a professional Twitter account. To save you the trouble of finding a program to do this, here's a recipe that will automatically save all your tweets in a Google spreadsheet.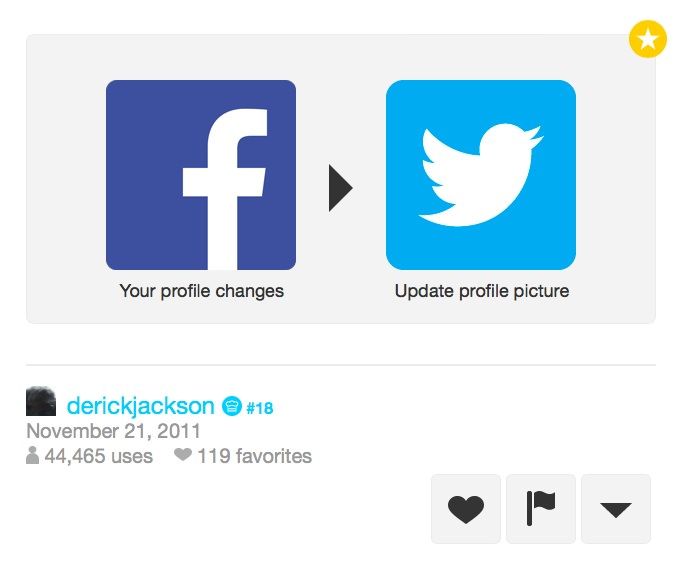 Have you ever noticed how people change their Facebook profile pictures all the time, but on Twitter it's the same photo from a year ago? Well, this recipe promises an easy fix. Change your Facebook profile picture, and your Twitter profile picture gets automatically updated. Sounds good?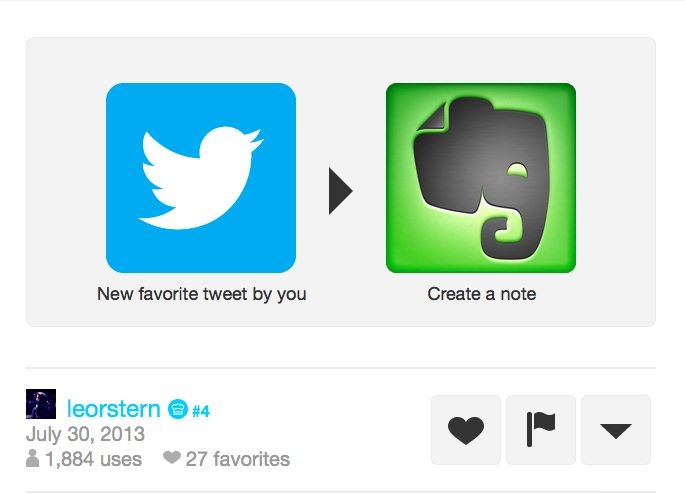 There's so much interesting stuff being shared on Twitter, but we don't always have time to read it. Rather than clicking on a link and using the Evernote Web Clipper to save it, this recipe automatically creates a note every time you favourite a tweet. We've picked only four recipes, but if you think there's something missing, head on over to IFTTT's website and browse their catalogue, or if you're feeling adventurous, create your own.