My Battery Life Analyser is a convenient app to help monitor battery life on your Android device. Battery life is the biggest concern for most smartphone and tablet users. Glancing at the battery icon has become a habit for most of us, and it's not uncommon to find the battery draining faster than usual. Although Android does give you an indication of apps that consume more battery, it could be useful to monitor the battery on your devices more minutely – especially if you're interested in knowing how it copes up overall and during specific usage scenarios such as playing videos or intensive games. As always, an app will do the job. In this case, it's a tiny download called My Battery Drain Analyser.
Step 1: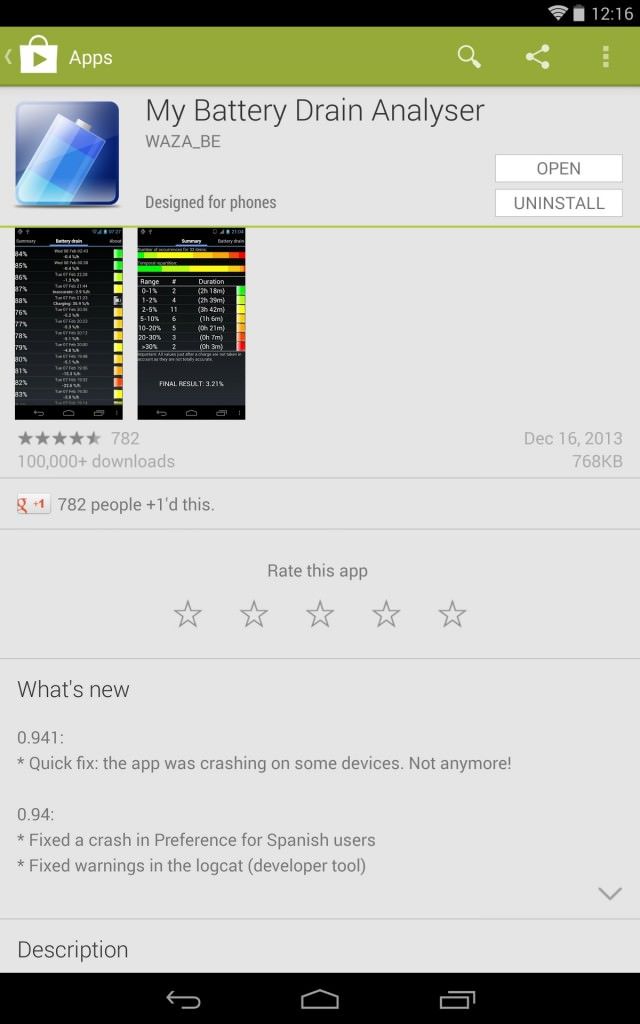 Download My Battery Drain Analyser from the Google Play Store. It's less than 1MB in size, so it should download quickly.
Step 2:
Use your Android device as you normally do. The app sits in the background and logs changes in battery levels. Open the app and you'll see the rate and time at which your battery is draining, colour-coded to make it easier. You'll also see an icon to indicate when your device is being charged. If you want a more detailed breakup, swipe to the Summary tab on the left, which will show you the average percentage drain per hour.