Many of the best iPhone and iPad apps come at a price, which you may not always be willing to pay. Periodically, developers will offer their apps free for a limited time, but it's difficult to keep track of fluctuating prices on your own. The easiest way is to make use of Apple's own promotions, but you can also check a bunch of third-party apps and websites for a complete list of newly-free apps. Ready to be an App Store ninja? Read on. App of the Week If you missed 12 Days of Gifts, you can still get your weekly dose of Apple-certified freebies through App of the Week. Apple's weekly promotion offers one popular paid app or game for free every week, which is usually worthy of a download. This week, you can get your hands on the classic Pac-Man game. The App of the Week is always highlighted on the home page of the App Store, so be sure to check back regularly.
Apps
App of the Day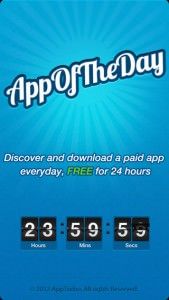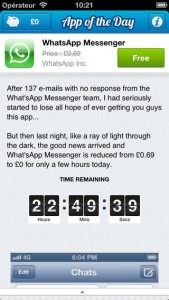 If you're looking for simplicity, App of the Day should be your go-to resource. It offers one paid app for free per day, as part of a tie-up with developers looking to promote their apps. It will also send you a notification when the day's app is ready to download, so you never miss a good opportunity to snag a great app.
App Price Drops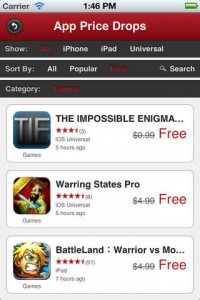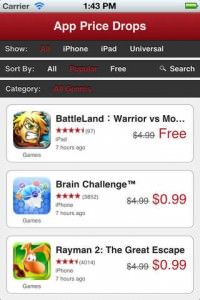 This is a handy tool to track price changes for iOS apps. You can filter the list by device (iPhone/iPad/Universal), popularity and category. The search tool lets you find any app and set up an email alert when there's a price drop. Additionally, it also provides descriptions and screenshots, and lets you download apps without redirecting to the App Store.
Apps Gone Free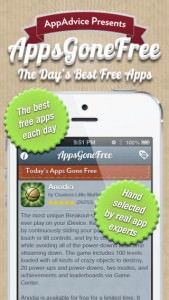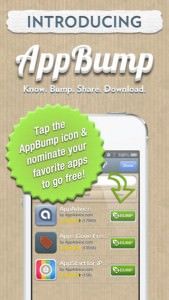 Apps Gone Free scans the App Store every day to list popular paid apps that are available for free. A new list is uploaded everyday, with a short summary included. Unlike most app listings, you'll find a curated list here, which only features ad-free apps with high iTunes ratings. It also includes a feature called 'App Bump' which allows users to nominate apps they want for free.
App Tracker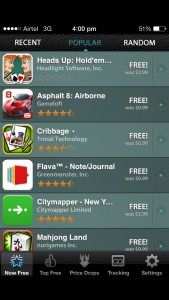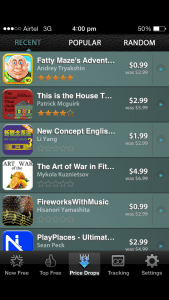 App tracker lets you view all paid apps that are now free or discounted. It's a basic list that you can filter by Recent, Popular and Random. As the name suggests, you can also track your favourite apps and get a notification when there's a price drop.
Websites
App Shopper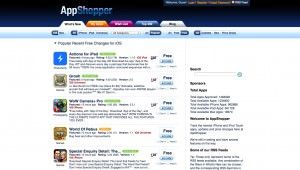 This is a great website for keeping track of iOS apps. Apart from listing all the free apps on the App Store, you can also check for updates, price drops and new launches. The lists can be filtered by popularity, device and categories to narrow down results. Signing up for an account lets you create a wishlist, and receive notifications when there's a price drop.
148 Apps
Here's another website for app lovers. Their price drop page offers a complete list of free or discounted apps, and lets you filter by device as well. Unfortunately this website doesn't give you an option to sort by popularity or ratings, so you'll have to do the research on your own. You can subscribe to their daily newsletter or follow their Twitter account for price drop alerts.
iOS Snoops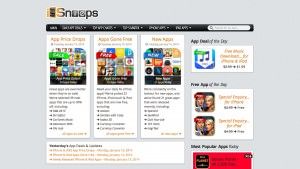 A well laid-out website with a simple user interface, iOS Snoops selects a number of apps (usually 20-27) which have gone free every day. To save you the trouble of scanning the list, it also chooses a Free App of the Day. Additionally, it also has a section for App Deals, which features apps available at a discount.
Free My Apps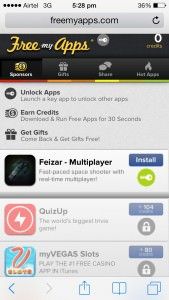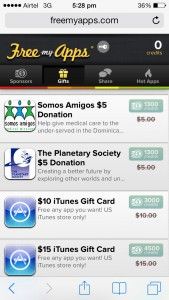 Free My Apps is a service that helps developers with research. There are a bunch of listed apps for you to try, which you'll have to use for a minimum of 30 seconds. You earn points for every app you download and use, which are redeemable for an iTunes Gift card. You can register for the program by visiting the website from your iOS device. So there you have it. Go ahead and make use of these handy apps and websites, and snag yourselves some paid iOS for free right away!