"Wishing your Android phone or tablet had a tap-to-sleep feature? Here's how to get it."
It'd be an understatement if we say that
phablets are highly popular
in India. Android phones are getting
bigger
and
bigger
, while new
tablets with calling features
are being launched every other day. Having a large screen at your disposal definitely takes usage to another level – with everything from web browsing to gaming, and media viewing to multitasking getting a boost. The downside of these large devices, of course, is that they aren't so pocketable and easy to handle as their smaller counterparts. One aspect that's usually highlighted when talking about device handling is the placement of the power key, and whether it can be easily accessed or not. Power keys on phablets are usually placed on the right so they can be accessed easily when using the device with a single hand, but some manufacturers choose to place them on the top. Regardless of where the power / sleep key is located on your Android device, imagine how convenient it would be if you could just put it to sleep with just a single tap on the screen. Of course, such a feature would be extremely handy not only for Android phones, but slates as well. And it could be a life-saver in case you've somehow managed to damage the power button on your Android-powered gizmo. Here's how to enable tap-to-sleep for any Android smartphone or tablet. Your device doesn't need to be rooted, and all you'll need is a free app called
Standby Touch Advanced
.
Step 1
Download and install
Standby Touch Advanced
from the Google Play Store. It's a tiny 140KB install and is available for the awesome price of free. After installation, you'll see two new icons in your app drawer – Standby Settings and Standby Touch. Tap on the former and just as its name says, it will give you a settings screen.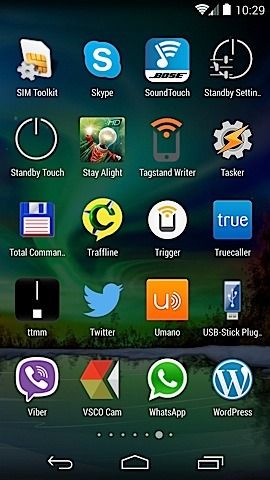 Step 2
The app needs admin permission to work, and to enable this, you need to tap on the first option available on top. It's very easy to locate since it says "Enable Admin Permission". Tap on it and hit 'Activate' in the next window that appears.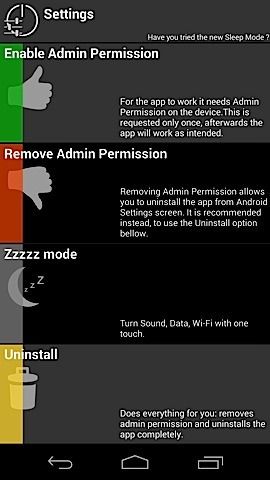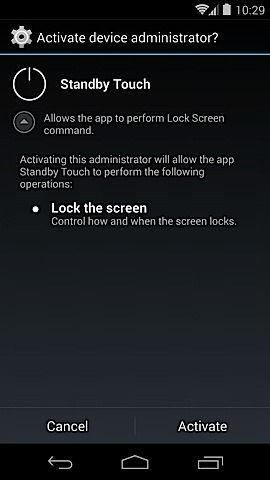 Step 3
Once the app has been granted admin permission, you can drag the second icon, viz. Standby Touch, from your app drawer and place it at any convenient location on your home screen. Now all you need to do when you want to put your device to sleep is tap on it, and voilà, it's off to slumberland!