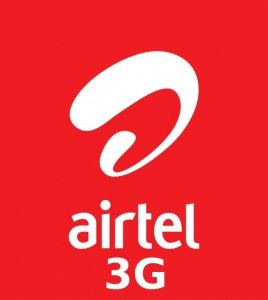 In order to provide better services, Airtel addresses core issue of GPRS settings for certain devices. With the simple Help Yourself like steps allow you to achieve setting GPRS and 3G settings manually. The steps are helpful for customers carrying BlackBerry, HTC, Samsung and iPhone smartphones. All they need to do is follow the simple steps furnished below. Customers can also visit the official Airtel Facebook fan page to get the details.
Airtel Manual GPRS/3G Settings for Apple iPhone
– iPhone 3GS – iPhone 3GS (iOS 5) – iPhone 4 (iOS 5)
Go to settings>general>network>
Switch on cellular data> switch on data roaming> switch on 'enable 3G'
Switch off phone and restart.
Airtel Manual GPRS/3G settings for BlackBerry handsets
– BlackBerry 8800 – Bold 9780 – Curve 8320 – Curve 8520 – Curve 9300 – Pearl 8110 – Pearl 8120 – Storm 9500 – Torch 9800
Go to main menu>options>advance options
Enable apn settings>type airtelgprs.com in apn address>enable apn authentication
Take Sim out; put the SIM back on> switch on phone.
Airtel Manual GPRS/3G Settings for HTC devices
– htc desire – htc vivid – htc sensation – htc desire – htc amaze – htc magic – htc chacha
Go to main menu>settings> wireless networks> mobile networks>select access point name
press main menu key>type MO in name option>press ok
Select apn option>type airtelgprs.com>press ok
Leave proxy blank>select authentication as none>
Press main menu key>select save option
Take SIM out; put the SIM back on> switch on phone
Airtel Manual 3G/GPRS Settings for Samsung devices
– B5510 Galaxy Y Pro – i896 Galaxy S Captivate – i9250 Galaxy Nexus – i677 Focus Flash – i937 Focus S – and more
Go to main menu>settings > Wireless & networks (or Wireless Controls or Cellular) > Mobile networks > access point names
Press the Menu key and select New APN.
Select Name, enter MO and tap OK.
Select APN, enter airtelgprs.com and tap OK. leave username and password blank
Set the APN type to default or internet.
Press the Menu key and select Save
Switch off phone and restart