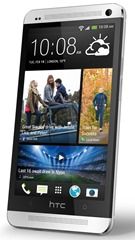 HTC's custom skin- Sense on the top of Android platform have always been appreciated for its snappiness and intuitive interface. With its flagship smartphone One, HTC is taking it a step further with the introduction of BlinkFeed in the home screen. In short, it's a new and quick way of consuming all the information from various news sources and updates from one's social networks. Let's take a detailed look at what it is and how it works-
What is BlinkFeed?
HTC has redesigned the traditional home screen experience by having have only two screens in One (although users can add more screens). The main home screen has a BlinkFeed interface, while the second home screen is the usual screen with apps and widgets.
BlinkFeed is similar to Flipboard and other news consuming apps, which gives users effortless and instant access to continuous stream of content aggregated from multiple sources. It combines social networks as well as various news websites to generate a personalized feed which shows the unique content every time user turns on the device.
How it works?
The BlinkFeed also does away with the usual clock and weather widget taking the complete home screen. In BlinkFeed, the Clock and weather status is shown at the top, with the stream of content below it. Users can scroll up and down to find more relevant content according to their choice. In terms of social networks, BlinkFeed can connect to Facebook, Twitter, LinkedIn, Flickr, etc. In all user can find up to 20 full screens of content in BlinkFeed at any time. Users can also post an update to these social networks through BlinkFeed. It also connects with the Facebook and Twitter app for allowing the user to like/ comment/ share or Reply/ Favorite/ Retweet by opening them.
How to Customize BlinkFeed?
If all this sounds good to you, then you must be wondering how to customize it for showing the content you like? For doing this, simple scroll to the top of the BlinkFeed and pull down to reveal a settings bar. It gives you the option to change the content feed to get news and information only from 'Facebook', 'Twitter', 'Trending Topics', 'Highlights', 'Movies', 'Flickr Photos' and more. If you want to add more websites from where you can get data, then click the dotted lines and choose Topics and services. This option will reveal lots of categories like Technology, Business, Music, Movies, etc. and various web publications in each of them, user can check and uncheck the sources from which they want to get the information.
If you want to add more number of home screen or simply dislike that whenever device is turned on from sleep, you're presented with this interface, then click select 'Customize home screen'. It will give you the option to change the primary home screen to a normal screen instead of BlinkFeed. It also offers the option to add more number of home screens (maximum number of home screens is 5).
The BlinkFeed is updated on regular intervals when connected through Wi-Fi and updates in few hours when it is connected to a data network. If you want to control these options then select 'Settings'. Although, you can not change the interval of updating the feed.
Unfortunately, Current version of BlinkFeed doesn't offers the option to add one's own choice of content feed if it's not available in the list. However, we hope such an option will be given in the upgraded version.
Check this video to get an overview of BlinkFeed and its capabilities:
Closing Thoughts
BlinkFeed is a wonderful way of getting access to the useful information without making any efforts. This feature also makes HTC stand out from the crowd of several Android smartphones from manufacturers like Samsung and Sony. HTC is also putting this functionality into its smartphones such as HTC Desire 600, which will make it eventually more popular. Functionality of BlinkFeed is similar to apps like Flipboard and Taptu, but its having edge over them since its available already in the smartphone and can be accessed from the home screen directly. Moreover, due to simple interface, it doesn't involves much learning curve.