"Here are the top reasons you must consider buying the Honor 7"
Want a smartphone with all the latest features but don't want it to burn your pockets? You don't need to go overboard with your budget to taste a flagship – there's one just for you. At Rs 22,999, the Honor 7 (first impressions) brings to you all the latest and greatest features that others offer at twice the price. But what exactly does it bring to the table? Here are the top reasons why you must consider buying the Honor 7…
Killer looks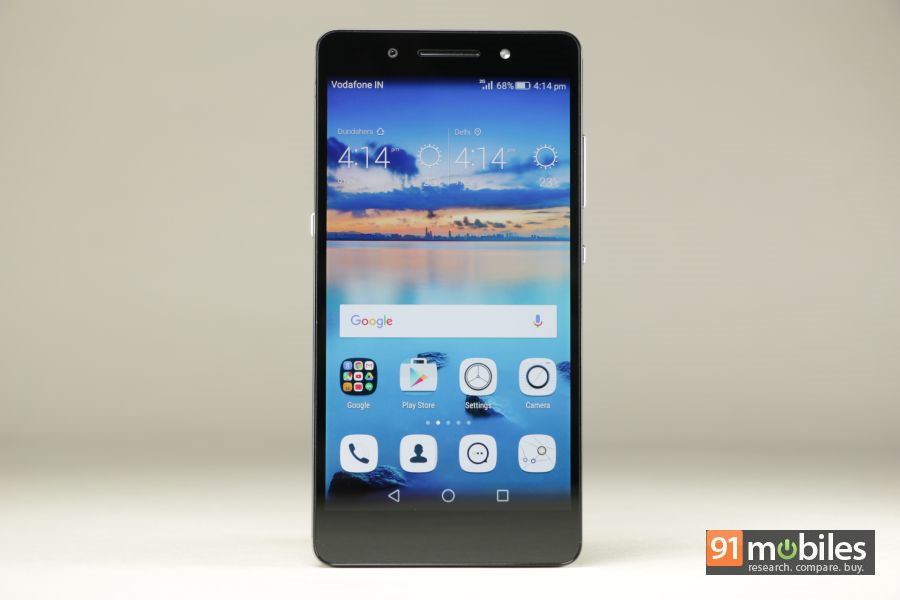 The most defining feature of any phone is its design. And the Honor 7 scores full marks here. Boasting a full-metal body, the phone feels premium, and is quite compact too, all thanks to its a 5.2-inch full HD screen.With only 8mm of girth, this one is surely sleek. It's compact, it's convenient and overall feels very stylish… take it along to a party and you won't need an ice breaker!
Capable cameras
Phones with capable shooters have displaced point-and shoot-cameras, and hence a potent snapper is a compulsory feature every smartphone must bear. The Honor 7 excels here too. With a 20-megapixel rear camera and an 8MP front shooter, it surely wins the megapixel marathon. But apart from the numbers, the phone snaps some rather vivid and detailed pictures. The dual-LED flash allows one to get natural-looking photos even in the dark, while another flash up front lights up your selfies. Top this all with an intuitive camera UI with a myriad of functionalities and you have a handset that offers a superb shooting experience.
Powerful performance
What is a beast without its teeth? The Honor 7 packs an octa-core HiSilicon Kirin processor coupled with 3 gigs of RAM. The phone has some power to reckon with. It also packs the much capable Mali-T628 MP4 GPU which takes care of the graphics. Combine all of this and you have a handset for which routine tasks are a joy and high-end tasks like gaming are a pleasure. Also worthy is the funky yet efficient Emotion UI which feels cooler than the stock interface and brings a bunch of its own tricks along. Plus, the phone has 3,100mAh battery, which should be able to fuel the device well for long hours.
A very Smart key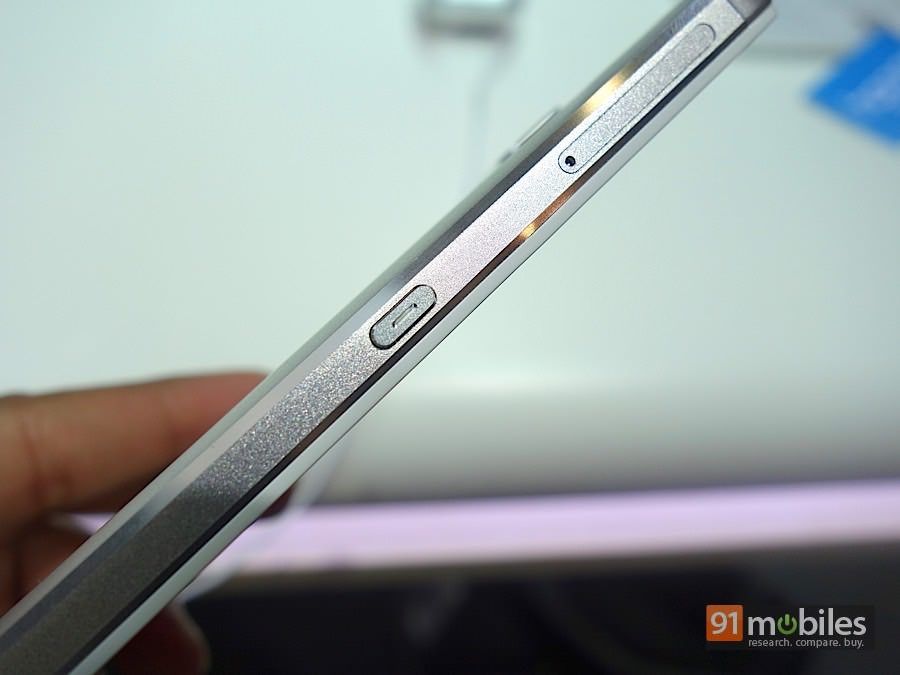 Now why we would be dedicate one full section to a key? The answer: because it's worth it. Situated on the side, this button can be customised to perform multiple tasks. You can choose custom actions for single press, double press and hold. It can also summon Google Now and in the viewfinder, doubles up as a shutter key. Taking pictures with this feels so natural… just like a real camera.
Wait… there's more!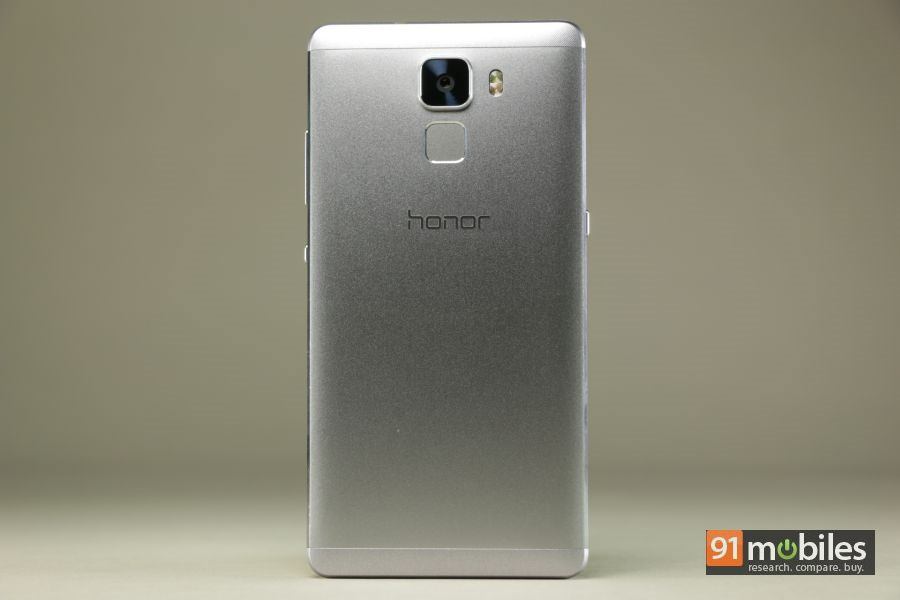 First let's talk about the latest fad on smartphones – fingerprint scanners. The phone boasts a fingerprint scanner on the rear, which feels comfortable as the finger naturally slides over it and it magically unlocks the phone. While this is the primary function, it's not the only function this scanner performs. It also reads your swipes and presses which means you can navigate the phone without even touching your screen. Swipe down on the scanner, and down comes the notification bar, swipe up and see the recent apps, tap once it takes you back, tap and hold and it acts like the home key. It can also pick calls, stop alarms and more importantly it can act as a shutter key for your selfies. Now this is some clever use of a feature. Also, the handset packs an IR Blaster and coupled with the Smart Remote Control app, it can double up as a remote for most of your household appliances.'
Overall, the Honor 7 is a very capable device and has more to it than the above mentioned virtues. For instance, it comes with an abundance of connectivity options including 4G, dual SIMs, IR, NFC and even USB OTG. And again, for a price of Rs 22,999 it's a steal, considering what all it is capable of.