"Intrigued by the new Honor 6 Plus? You've come to right place"
Despite the deluge of new smartphones from a variety of brands, both incumbents as well as debutants, and spanning different price segments, it's not often we see a noteworthy innovation in this arena. Which is why, the new Honor 6 Plus (first impressions) comes like a breath of fresh air. Don't get us wrong – we still need to put it though its paces to figure out how well it works as a daily driver and see if it's worth its asking price. But the mere fact that it incorporates a very special feature in the all-important camera department is enough to get us excited. We're referring to its parallel dual cameras of course… the pair of 8-megapixel snappers at the back that shoot spontaneously to capture 13MP images and enable some nifty wide aperture effects. We just returned after a shooting spree with the Honor 6 Plus and can say that its hero feature isn't just hype – the cameras shoot quite well and those special effects can churn out eye-popping shots.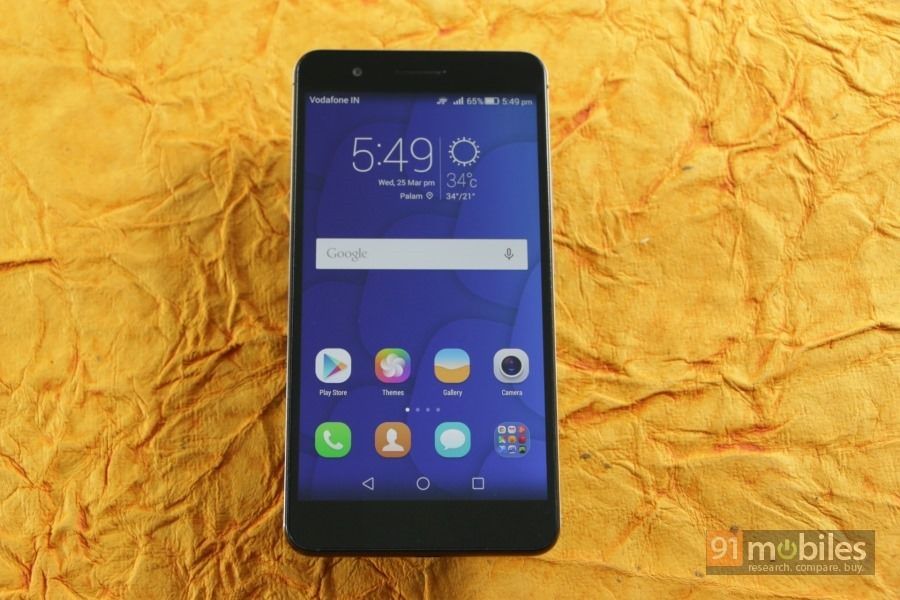 But what about the smartphone overall? What else does it bring to the table and is it really worth being excited about? To put to rest queries like these, we've compiled detailed FAQs around the device so you know exactly what you're in for if you've been mulling over splurging on this smartphone. So here goes. As usual, we're going to start with the specs.
So what kind of specs does the Honor 6 Plus bring to the table?

On offer is a 5.5-inch, full HD display (401 ppi), a Hisilicon Kirin 925 octa-core CPU with an A15 quad-core cluster clocked at 1.8GHz and an A7 quad-core purring at 1.3GHz. There's a healthy 3GB of RAM, 32GB of storage and a meaty 3,600mAh battery.
Let's hear more about its parallel dual cameras. What can they do and how is the image quality?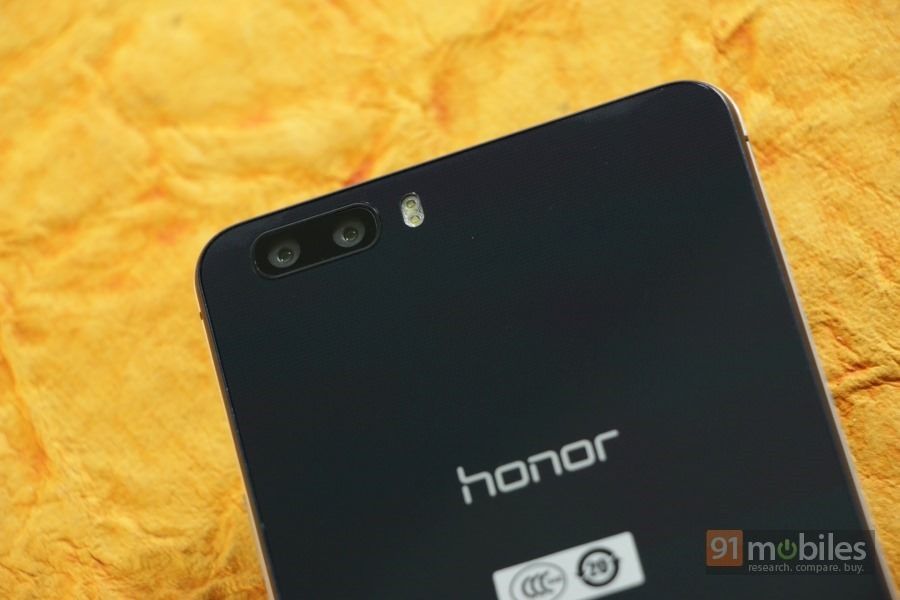 The Honor 6 Plus is the world's first smartphone to come with parallel dual cameras – so you get not one, but two lenses at the rear. Both of them use 8-megapixel sensors, and counting the 8MP shooter at the front, the Honor 6 Plus rocks three cameras with the same resolution. The two snappers at the rear shoot simultaneously, and combine the results to generate a single 13-megapixel image. The HDR prowess of the camera also gets a boost, since unlike most other phones that shoot multiple images (usually three) to generate a single HDR image, the Honor 6 Plus can do it directly using shots from its two rear cameras that shoot together. Also on offer are some very neat tricks, including adjustable aperture that can vary between f/16 and f/0.95, enabling wide aperture effects and bokeh. As we found out, the image quality is pretty good, but the real highlight is what you can do with the wide aperture effects. To know what we mean, you should check out the camera review… we've got quite a few image samples to showcase the imaging capabilities of the Honor 6 Plus.
Does the display on the Honor 6 Plus sport a layer of Gorilla Glass?

Absolutely, there's a layer of Corning Gorilla Glass atop the screen to make sure scratches are kept at bay as much as possible. It's also worth mentioning that the rear panel is fashioned out of glass fibre, and touted to be even stronger than military helmets. So just in case you use an Honor 6 Plus and find yourself caught in a hail of bullets, you know what to do. Right?
What SIM card(s) does the Honor 6 Plus accept? Does it support 4G?

The Honor 6 Plus is a dual-SIM device, and accepts a micro-SIM and a nano-SIM in its slots. However, if you're willing to forsake the dual-SIM functionality, the nano-SIM slot can instead be used to insert a microSD card to add more storage. As far as 4G support is concerned, the model available in India comes with support for the current LTE band 40, a well as the upcoming band 3.

Update: While our review unit has a sticker at the back that mentions that the secondary slot can accept either a nano-SIM or a microSD card, and even the slot mentions the same on the inside, we're told that the Honor 6 Plus is being sold as a single-SIM device in India. Therefore, the secondary slot can only be used for storage expansion.
Does the Honor 6 Plus support USB OTG?

Yes, it does.
Does the Honor 6 Plus feature NFC?

Absolutely.
What are the other connectivity options on offer?


The smartphone is fairly loaded in terms of connectivity options, and apart from 4G, NFC, USB OTG and dual-SIM support, also offers dual-band Wi-Fi, Wi-Fi Direct, hotspot, A-GPS, and Bluetooth 4.0. There's also an IR transmitter on top, that works along with the preloaded Smart Controller app, letting you control other devices such as TVs, set-top boxes, DVD players and air conditioners with the phone. For devices that aren't present in the list, you can use the remotes that came with them to program the Honor 6 Plus so it can serve as a universal remote. You can even choose preset remote layouts to create a custom remote controller, such as a common one to control both the TV and the set-top box for example.
How much storage does the Honor 6 Plus offer? Can I add more?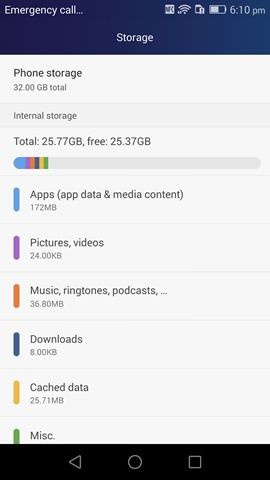 Out of the 32GB internal memory, a little over 25GB is available for apps, games and personal data. You can add another 128GB by using a microSD card. But do bear in mind that if you do, you won't be able to use the dual-SIM functionality, since the microSD card slot also doubles up as the secondary SIM slot, but can't accept both together.
What about the software platform?


The Honor 6 Plus comes loaded with EMUI v3.0, which runs atop Android 4.4.2. The platform, just like Xiaomi's MIUI, comes with tons of customisation options including theme support, a one-handed mode, and a glove mode for the screen. There's a Simple mode that, as the name suggests, changes the layout to a simpler and easy-to-use interface. On its part, the brand is promising frequent updates, including the all-important Lollipop-based build which should come in the near future.
Any other special features?


Quite a few in fact. The Phone Manager app that come preloaded is worth a special mention, integrating a phone accelerator, call blocker, power saving options, data traffic manager, notification manger, app locker and a DND mode. The battery saving features are quite extensive, and also include a notification reminder of the apps running in the background and consuming the battery. If you wish, you can accordingly kill the apps you don't want to save battery. You'll also find support for motion gestures, that include stuff like flip-to-mute, pick up to reduce ring volume, and shake to rearrange home screen icons. Much like CyanogenMod, there's even an option to customise the sequence of the Android navigation keys that show up as software overlays at the bottom of the screen.
How much do I need to shell out to call myself a proud owner of the Honor 6 Plus?

The Honor 6 Plus will set you back by Rs 26,499, and will go on sale via Flipkart sometime in April. We'll keep you apprised of the exact date as soon as we know it ourselves.
Photos by Raj Rout