HCL has taken a major step towards marking its presence in the low-cost Android tablets segment by rolling out three Android tablets which includes the Y3 as a Dual-SIM tablet along with HCL Me V1 and HCL Me U2.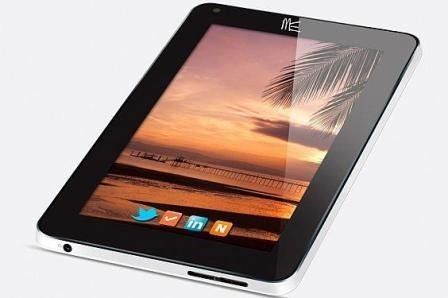 The three tablet launched recently by HCL Infosystems run on Android 4.0 (Ice Cream Sandwich) operating system and boast a 7-inch display screen with a 1GHz processor promising tremendous performance.However, these Android devices are different from each other on the connectivity front.
HCL has provided the Y3 with a Dual-SIM slot while V1 tablet arrives accompanied by a single SIM slot. Whereas the U2 is a Wi-Fi only device but offers 3G accessibility through a USB Data card
HCL Me U2 features a 1GHz ARM Cortex A9 CPU along with Mali-400 GPU and 1GB of DDR3 RAM. It boasts a 7-inch WVGA display with 4GB of Internal memory, VGA Front Camera and a Micro SD slot.
On the other hand the HCL Me V1 has got a 1GHz ARM Cortex A8 Processor accompanied by 1GB of DDR3 RAM. It features a 7-inch display which bears a WVGA resolution along with a VGA Front Camera, 2MP Rear Camera and 4GB of Internal Memory. It offers 3G support via dongle and voice calls too.
Whereas, HCL Me Y3 has been powered with a 1GHz Cortex A9 Processor along with 1GB of DDR3 RAM. It sports a 7-inch WSVGA display screen along with a Front VGA camera accompanied by a 3.2-megapixel Rear Camera. This device from HCL offers Dual-SIM support and Voice calling features along with HSUPA compatibility.
HCL has priced the U2, V1 and Y3 at Rs. 6,999, Rs, 7,999 and Rs. 11,999 respectively.