"The Marshmallow-toting Haier Watch impresses with its design and capabilities"
Haier may be a biggie in the world of appliances, but it also has mobile devices such as smartphones and tablets in its portfolio. In fact, it outed a series of mid-ranged phones at the recent MWC in Barcelona. However, it also had a surprise in store for us at the world's largest exhibition of mobile gadgets, and that came in the form of a smartwatch labelled simply, the Haier Watch. Running a forked version of Android Marshmallow, no less, the wearable comes with some pretty sweet specs, a few of which have been unheard of in this segment. What also impressed us was the way it's designed. Resembling a regular wristwatch (featuring a round dial) instead of a geeky toy, the premium-looking device comes encased in a 42mm steel casing, and offers a choice of bands covering metal, leather and silicon.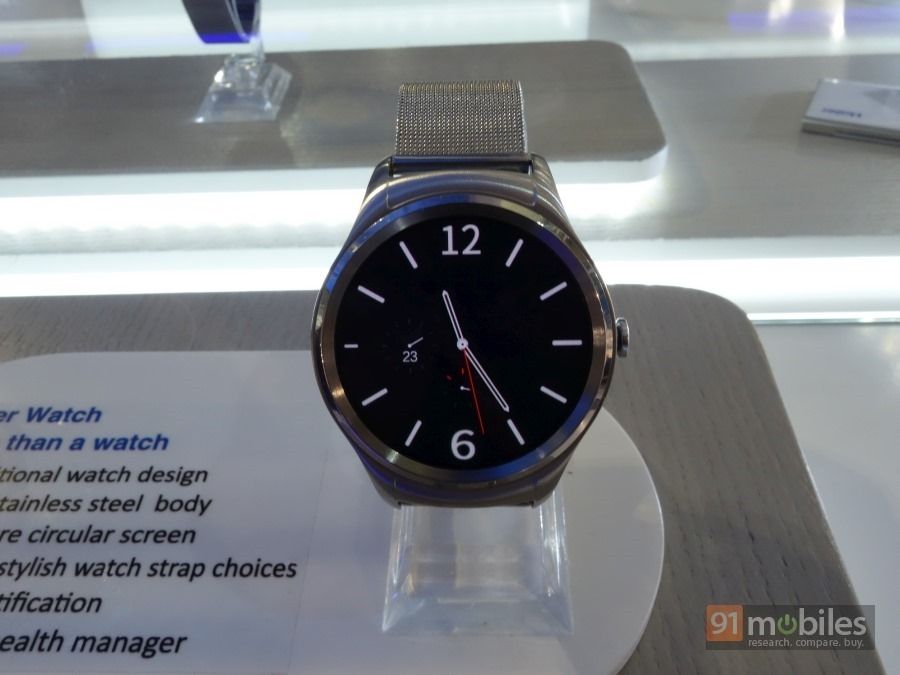 The specs we spoke about earlier include a 1.4-inch, 400 x 400 pixel display, a whole gig of RAM and 8GB built-in flash storage. The smartwatch is crammed with sensors to track physical activity, and also features a heart rate monitor at the rear. Thanks to a built-in speaker and microphone, it also lets you handle calls (via the paired smartphone) and can work as an independent music player as well.
We went wrists-on with the new smartwatch at MWC, and while it seems unlikely that Haier would be bringing it to India anytime soon, would like to offer you a peek at its design, functions, interface and capabilities… it was that impressive. The interface is largely swipe-driven, and involves a slight learning curve. So here are a few pictures followed by our hands-on video.