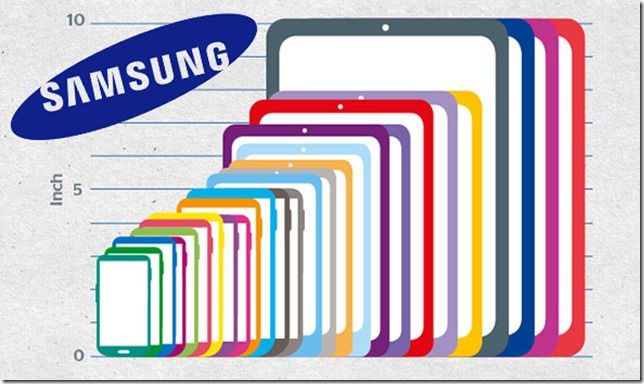 Samsung is hitherto leading manufacturer of mobiles worldwide, and its Galaxy range of Android devices plays a vital role keeping it in this position. According to a recent study, Samsung Android devices constitute more than 95% of all Android smartphone profits. But, wouldn't it be more interesting to know how Samsung is able to pull off this amazing feat? If you have followed Samsung closely, then it's no surprise to know that Samsung has multiple devices in the offering. To put things in context, just in the past few weeks, Samsung has released one Android device every week.
It's literally taking the meaning of Galaxy which itself consists of stars, gas, dark matter, etc. to introduce as many models as possible to cater buyers across whole price range and need.
UK's popular magazine- Which? have visualized this Galaxy range from Samsung based on their screen sizes. All these models are present in the UK market, and they are available in India as well. It's no surprise that the total count of these devices is a staggering number- 26. The range starts from the entry-level 3" Galaxy Y to 5" flagship Galaxy S4, from phablets like 5.5" Galaxy Note II or newly launched 6.3" Galaxy Mega and 7"/ 8"/ 10" Galaxy Tab tablets. The graphic doesn't include some models like Galaxy Star, Galaxy Grand, etc. which are only available in developing markets like India, though their screen size is already covered in it. Funnily enough, only screen size left in the Galaxy series is 9" and we assume that Samsung will soon encroach this territory as well.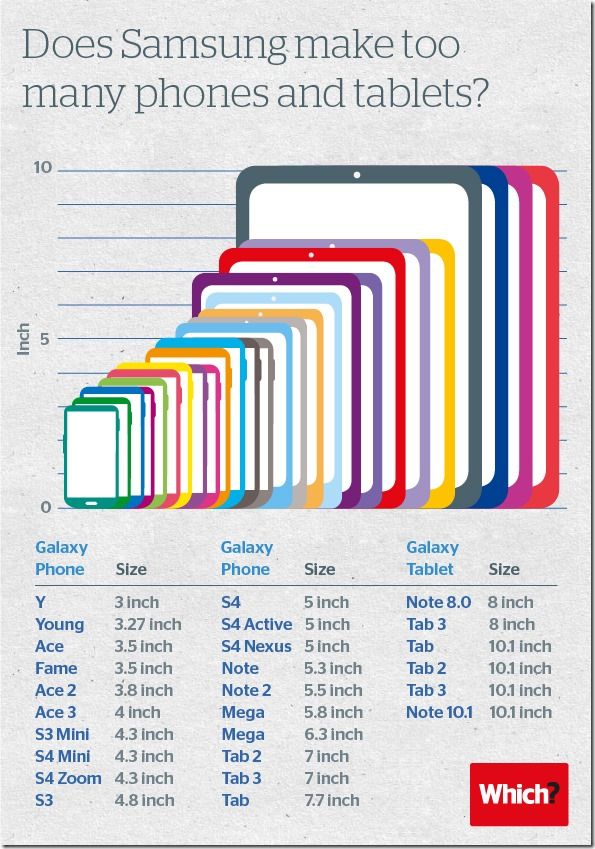 While this strategy of having so many devices is certainly confusing , it seems to be working well for Samsung. It seems that Samsung is testing the waters with consumers preferred choice on the basis of screen size/ price/ hardware and hopefully, in the future, it will streamline the devices into entry-level, mid-level and high-end category.
What do you think about so many offerings from Samsung? Do the options confuse you or you like to have so many options to choose from?
Source: Which?