"The Gubloos GPS tracker is a tiny, affordable device that keeps track of loved ones and ensures peace of mind"
Now we wouldn't call ourselves paranoid, but the fact is, it's a dangerous world out there. Every day, we hear or read about muggings, kidnappings and assaults, and news like this doesn't even get front-page coverage these days. Goes without saying that kids, women and the elderly are especially vulnerable, and smartphones are indispensable gadgets when it comes to peace of mind. There are a bunch of safety and SOS apps available too, that help alert loved ones or emergency services when required. However, it's almost a given that an attacker would target the victim's phone first and make sure he or she can't alert others. That's exactly where Gubloos comes in.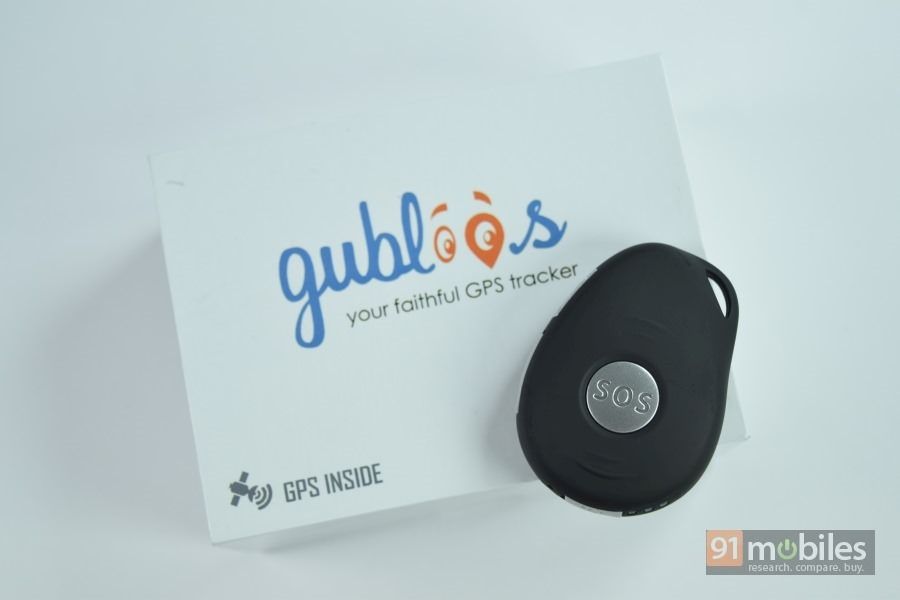 An handy little gadget, the quirkily-named Gubloos looks like a key fob, and is a GPS tracker that help you keep track of loved ones and know where they are at any point in time. Not only that, it's also an emergency alert device, and since it accepts a SIM card and features a built-in microphone and a speaker, can function as a two-way communicator as well. Think of it as a cellphone without a screen or a keypad that can be configured and used by means of simple, inexpensive SMS messages. There's a large SOS button on the face, and pressing that for three seconds sends an SMS alert, along with a Google Maps link of the exact location. This alert is send to three pre-programmed numbers, and the device also makes a voice call to the number set as the primary emergency contact simultaneously. In case there's no response, it automatically calls the second number on the list, and so on.
The oval-shaped device sports a eye-hole on top so it can be attached to a bag or a lanyard that can be worn around the neck, but it's tiny enough to be concealed in a bag or carried in a pocket. The included pouch ensures that the SOS button isn't pressed inadvertently. On the left is a power key and a call button, next to a micro-SIM slot covered by a rubber flap. Down below, you'll see another rubber flap… this one covering the micro-USB port that's used for charging the internal battery (a tiny wall charger and micro-USB cable are included). Next to this, you'll see three LEDS that indicate status – red for power, blue for GPS and green for cellular network.
To set it up, you'll need a micro-SIM card enabled with voice, SMS and 2G cellular data capabilities. Once the battery is charged, you have the SIM inserted and Gubloos powered up, you need to configure it. The one-time setup is a slightly elaborate process, but needs to be done so you can make use of its features. We won't go into the complete details of the setup, since they are provided on the Gubloos website as well as the included user manual. Basically you need to send an SMS (in the specified format as mentioned in the manual) to the Gubloos (the number of the SIM inserted in it) using the mobile phone you want set up as the primary contact. The Gubloos responds with a text message acknowledging this, and then you can set up the APN for its SIM card's telecom operator in a similar fashion. You can also enable assisted GPS via an SMS command, and doing this results in a faster and more accurate GPS fix.
Once the basic set up is complete, the Gubloos is ready to work with SMS alerts and responses. You can just text 'LOC' to the Gubloos, and it responds with a Google Maps link of its exact location. The device can also be tracked real-time online or via the Android app, but for this, you need to head to Gubloos.net to set up an account and add your tracker to it.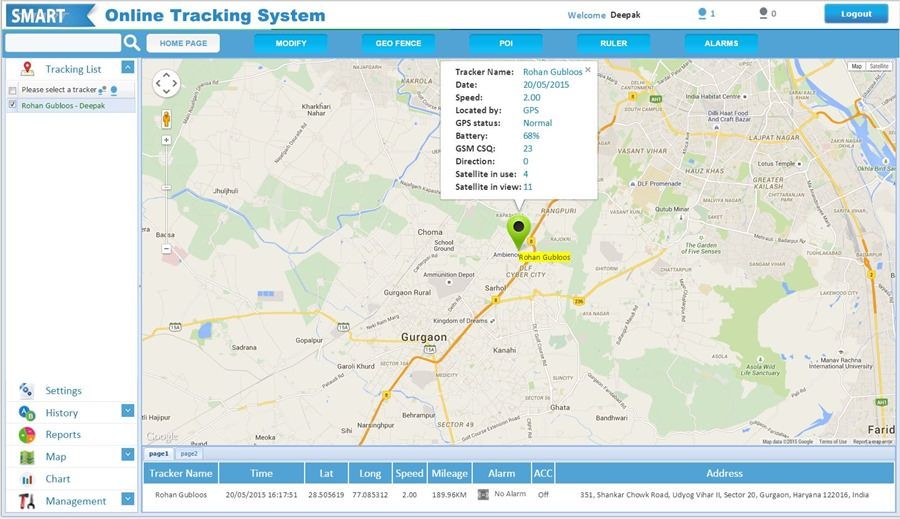 Of course, multiple trackers can be added to the same online account, just in case you have more of these Gubloos devices with you – for your kids, wife, parents, even the pet dog. You can also add the second and third emergency contacts using SMS, via Gubloos.net or the Android app.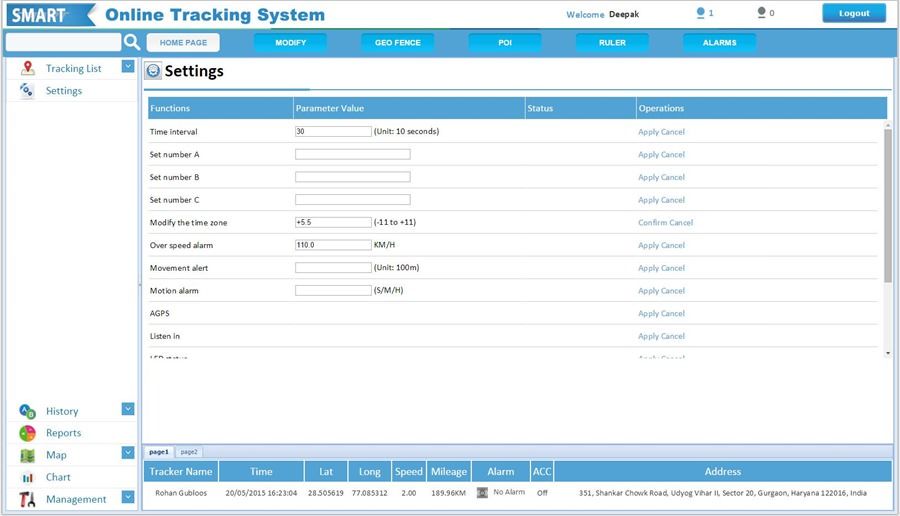 We've already mentioned what pressing the SOS button on it does, but long-pressing the call button on the side initiates a voice call to the number set as the secondary emergency contact. The device can receive incoming calls too. We tried out the voice quality on the Gubloos, and while it's not as clear as conventional cellphones, it's clear enough to hold a meaningful conversation. As a safety measure, and to ensure that the device doesn't ring when it's not supposed to (when it's with your child in school for example), only the three pre-set emergency contacts can call it or query location by SMS.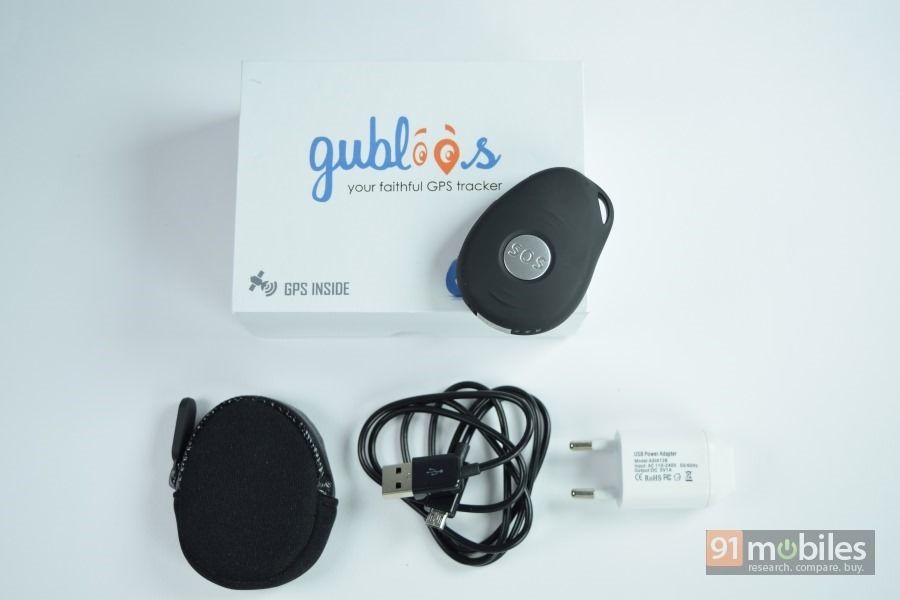 The other functions of the Gobloos include motion alarms, over-speeding alarms, geo-fence alerts and fall detection. All these can be set up via the website as well, and exact parameters can be specified. Motion alarms can notify you if your car gets stolen (with the Gubloos inside it). The over-speeding alarm can be useful if you want to be alerted if your chauffeur exceeds speeds limits while ferrying the kids to the school, just as an example. Geo-fence alerts are handy if you want to know when your kid ventures out of a designated area, say the park for instance. Of course, it goes without saying that for all these functions to work, they need to be set up and enabled, and the Gubloos needs to be with the person you want to track.
The internal battery lasts three to four days with continuous usage, and longer if you enable deep sleep mode. This can be done via SMS or the website interface as usual, and puts the device into power save mode when it doesn't detect any movement. It even sends out low battery alerts over SMS, so you know when needs juicing up.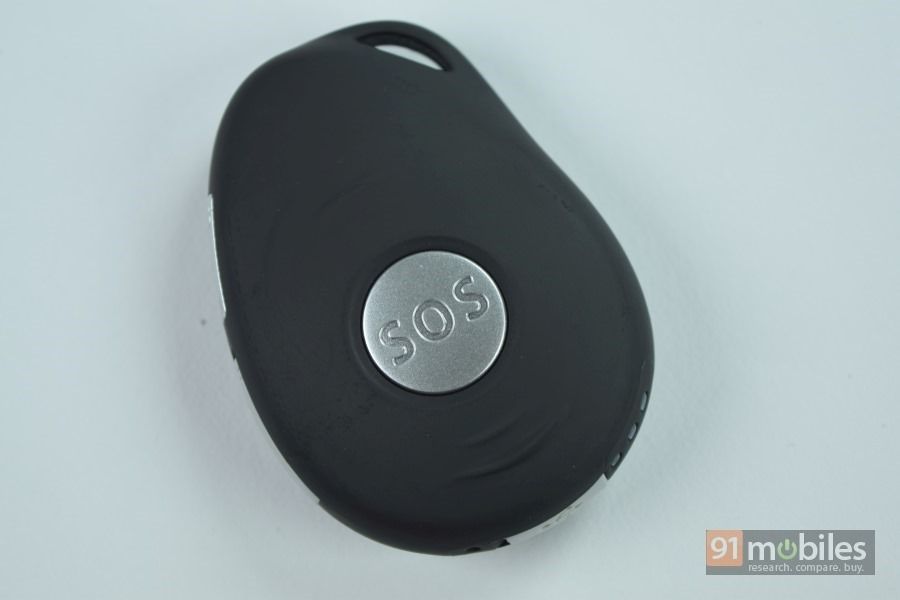 Priced at Rs 4,999, the Gubloos GPS tracker is available to buy on Gubloos.com in blue, black, green or pink, and also via Amazon and Snapdeal. The investment makes a lot of sense if you're worried about the safety of your loved ones and want the ability of knowing where they are at any point of time. Perhaps the best reason of opting for the Gubloos however, is knowing that they have a way of alerting you in case they get into a tricky situation. Not too much to pay for peace of mind, is it?

Photos by Raj Rout