GSM (Global System for Mobile Communication) marks the 20th anniversary after the first phone call made over the network. The first call was between Finland's former prime minister, Harri Holkeri, and the mayor of Tampere, Kaarina Suonio on 1st July, 1991.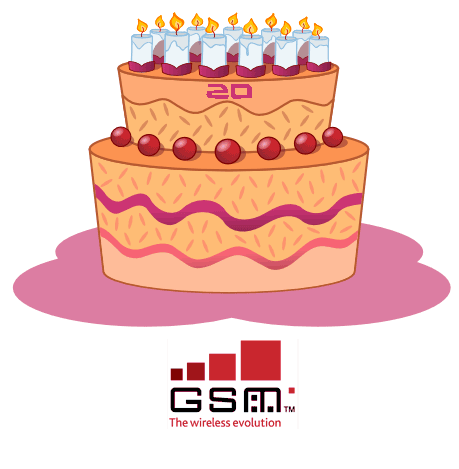 The conversation took place over a network developed by Telenokia and Siemens Networks together using a Nokia Mobira car phone. Finally, the two companies now jointly represents Nokia Siemens Networks. And today the network turned to such a big that, 1.5 billion people in 212 countries were connected and serving almost 80% of the planet's mobile market. This was just a kick-start. There are a bunch of happenings just possible with GSM network.
It was the first fully digital cellular system using TDMA. It provides a better sounding, more reliable calls using less power.
It introduced the SIM (Subscriber Identity Module) with an idea of switching handsets and not locked to one carrier.
Short Messaging Service (SMS) was first launched on GSM networks.
GPRS and EDGE was just made to be handy with mobile devices.
Expanded to 400, 800, 1800 and 1900MHz bands, later into WDCMA-based UTMS (3G).
Now, HSPA, HSPA+ and LTE (4G) networks.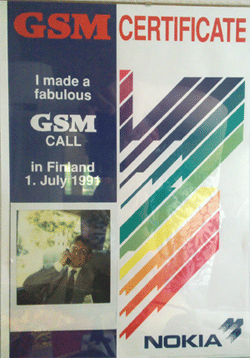 Happy Birthday GSM !!!