"After balloons, Google is planning to user solar-powered drones to provide high-speed internet to people"
The idea of beaming high-speed internet to users via aerial vehicles isn't an unexplored sector, but Google hopes to make a breakthrough in this space through its Project SkyBender. A very secretive project that's under development in New Mexico, this plan could involve solar-powered drones providing high-speed internet – most probably with 5G speeds – to people.
As of now, most of the details are under wraps, but here's what's evident: lots of prototype transceivers have been set up at Spaceport America – with the logistics coming in the form of Virgin Galactic's hangar in the same area. Besides the transceiver terminals, Google is also evidently setting up a full-blown flight control centre for the drones.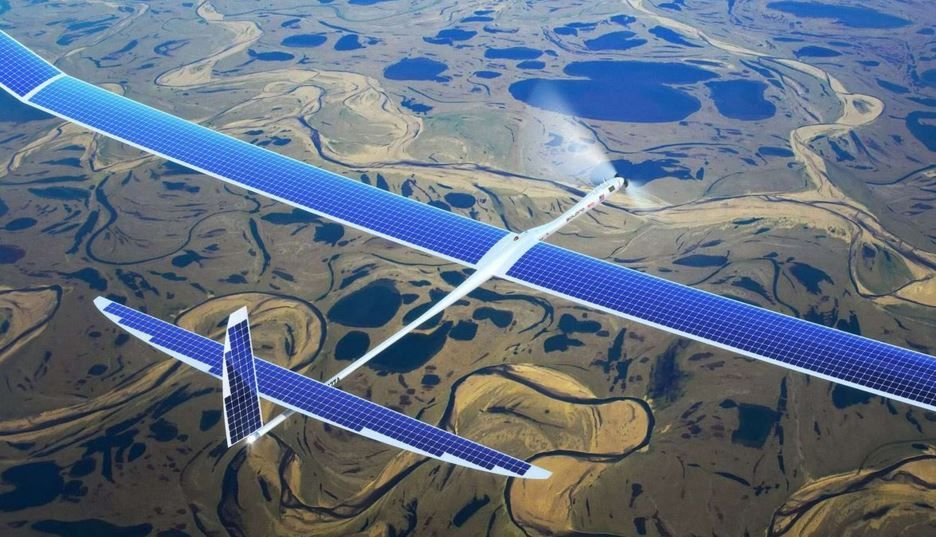 The technology for the internet transmission comes in the form of millimetre wave transmission technology – which basically gives the transmitting devices (drones, apparently in this case) an access to a spectrum separate from the already overcrowded cellular spectrum. This in turn opens up avenues for higher internet speeds, probably 5G, with transmissions speeds that are theoretically 40 times that of 4G LTE speeds. We're talking gigabits of data per second.
The drones for this project are self-flying and solar powered, and are developed by Google Titan – the division which was formed when the tech giant acquired New Mexico based startup Titan Aersospace in 2014. The drones can be flown at high altitudes, and have wingspans of up to 50 metres.
The main hurdles for this project to take flight (literally, in this case) include technical precisions in the transmission from the drone itself. If the transmission technology is enabled from a drone, then it would have to be done through focussed beams from a phased array, which would consume lots of power and is practically difficult.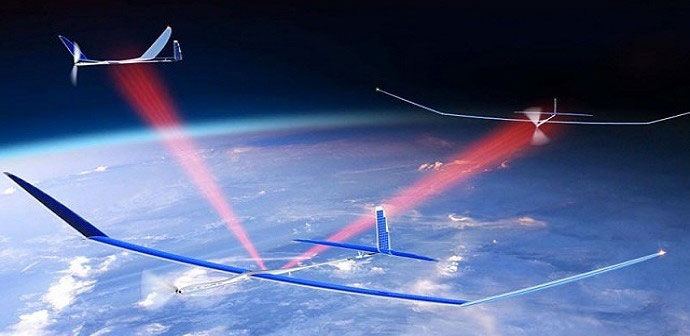 Needless to say, drones are now becoming a growing concept. Use cases are currently limited to aerial photography and videography, with the occasional big corp dipping its toe in the drone delivery pool. In fact, Facebook too had announced a plan of providing internet to people via Aquilla drones as an impetus to its Internet.org campaign about a year back. More recently, a startup called Starry made headlines with its product offering high speed internet to homes via millimetre wave transmissions and Wi-Fi.
Google's previous attempt at providing internet from the air was in the form of Project Loon, a balloon capable of providing Wi-Fi to regions devoid of internet access. Both Project SkyBender and Project Loon are part of the Google Access Division.
Source