Google says, around 40 percent of Google maps usage claimed from Mobile devices. There is a significant rise from the past figures. People browse from their smart devices, this can be a smartphone or a tablet. Google found out that they can deliver a better experience to users who browse through smartphones. They refined the Google Maps experience for mobile browsers on Android and iOS devices.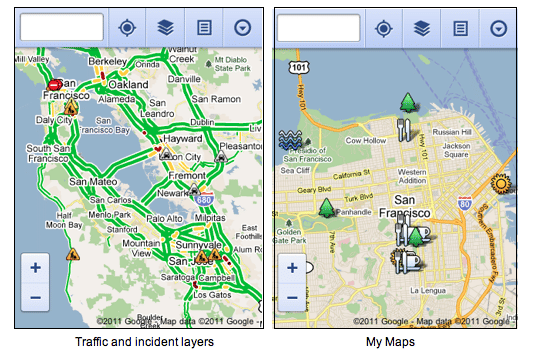 The refreshed version will allows you to-
See your current location
Search for what's nearby with suggest and auto complete
Have clickable icons of popular businesses and transit stations
Get driving, transit, biking, and walking directions
Turn on satellite, transit, traffic, biking, and other layers
View Place pages with photos, ratings, hours, and more
When signed into your Google account, access your starred locations and My Maps
Google maps for mobile browsers doesn't require any application download or installation. You can just explore the places and have a smooth drive from
http://maps.google.com
or any domain where Google Maps is available.