Google has brought some Good News for the users of iOS Devices. However, this time the Company won't let the Android Device owners feel left out.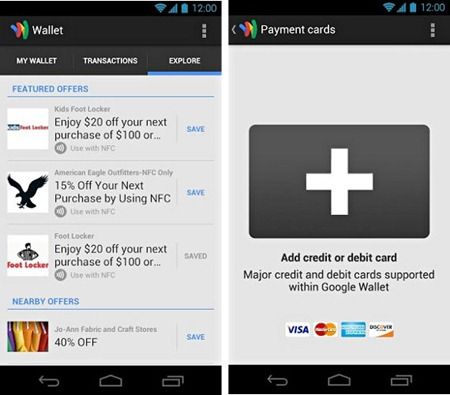 Google has recently introduced an update for its Cloud File and Document Manager, Google Drive app for the iOS Devices accompanied by an update that has been rolled out by the Company for the Mobile Payment App for the Android Devices, the Google Wallet.
The Google Drive iOS app has been introduced to the ability of uploading multiple Photos and Videos to the Cloud Space at a time. The updated Version 1.2.2 of the Google Drive app for the iOS devices has received the Helvetica Neue font for the Docs along with Diagonal Scrolling and Cell Formatting features for the Dates, Decimal or Currency options in the Sheets. Some new animations have also been added to the app.
The Google Wallet Android app which is a NFC-based mobile payment app, has been introduced to a fresh User Interface along with the addition of batch photo upload features. The Google Wallet app has been designed more consistently with the Holo Design convention from Android 4.0 OS.
The Google Wallet app with its recent update has promised the users to deliver an enhanced battery life along with elimination of Bug crashes. The app now also features promotional discounts from renowned retailers nearby.
The updated version of the Google Drive and the Google Wallet are now available for download from the respective Play Stores of the Operating Systems. The users who have enabled the "Automatically Update" feature may have already received the update today.