It looks like Google Glass is not the only wearable gadget that the search giant is working on. According to some leaked reports Google is working on a Smart Watch. Motorola is currently developing the watch and it will be revealed in Google's I/O Event in coming days.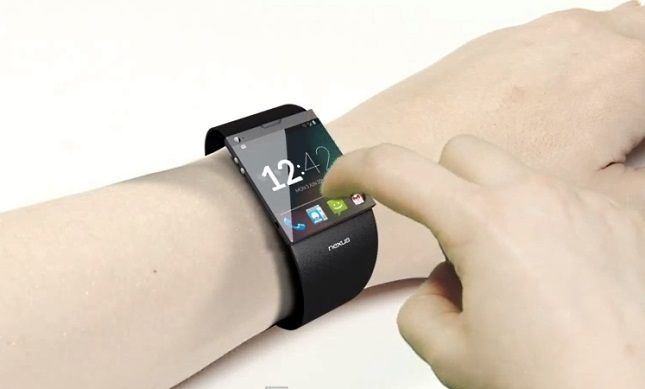 Credit – Android Authority
Android Authority claims that an internal source close to Google has tipped them about the latest wearable gadget by the company. Google Smart Watch is now in the perfect physical form and it has gone around three different Google offices in Berlin, Mountain View and Manchester. So, it looks like the tech Giant is having a few surprises for the gadget freaks in its developer's conference. Every year a lot of rumors emerge on the web before Google's I/O event. Smart Watch can be a rumor too. Google didn't use Motorola for anything after buying it. So, reports suggest that the first self designed product from the house of Motorola can be the Smart Watch after Google bought it. However, Google is not the only company that is working on a Smart Watch. Apple, LG Electronics and Samsung are also reported to be working on their versions of the Smart Watch. In other news Google is also going to update its Mapping and Mailing service for Android. Company always releases new updates to its services in the I/O event each year. So, the Smart Watch might be just a rumor but we expect to get updated interface of Google Maps and Gmail.
Source