Until now, Android users have had a hard time finding apps specifically designed for tablets. Well, things just got easier, because Google has introduced a new format of the Play Store for tablet users.
If you open the Play Store from an Android app, you'll find the default view is now set to 'Designed for Tablets'. The standard tabs like Categories, Home, Top Paid, Top New Free, Trending, etc are still there, but will only display tablet-optimized apps.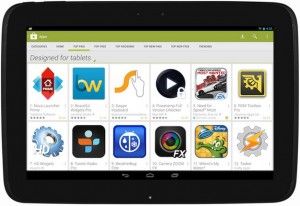 However, if you want to revert to the old format displaying all apps, you can still do that.
Developer guidelines
Developers who don't want their apps to be labelled as 'Designed for Phones' will have to ensure that they meet Google's list of tablet optimization guidelines. These include: supporting common tablet screen sizes, uploading 2 screenshots (for 7- and 10-inch tablets), and displaying content in portrait and landscape orientations.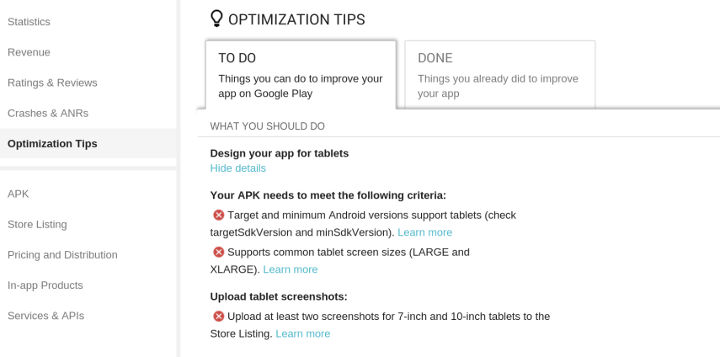 Android tablet users have often had to deal with stretched and skewed phone apps, and this new change will make finding tablet-specific apps a whole lot better.
Tablet optimized apps
Here's a great list of apps to get started!
Kindle
Amazon's Kindle app lets you download books, magazines and newspapers from the Kindle store for a great e-reading experience on your tablet.
Flipboard
Flipboard brings together news from topics of your choice and social media updates in a gorgeous magazine format.
OfficeSuite Pro 7
This office application lets you create, edit and share Microsoft World, Excel and PowerPoint files on your tablet.
Tweetcaster
Tweetcaster is a beautifully desgined Twitter app featuring multiple columns and various themes.
IMDB
A movie buff's best resource, the IMDB tablet app features more images and a swipe-friendly interface.
Modern Combat 3: Fallen Nation HD
The highly popular first-person shooting game looks even better on a big screen.