In a bid to unify design across all products and services of Google, Google has updated the design of web Google Play with a card based interface showcased in Google I/O this year and also seen in Google+ redesign.

The design also bring more colours and animation to the Play Store. Users can easily see the various categories of Play Store in the floating navigation bar at left side- Apps, Movies and Books along with Devices connected with the Play Store account. Google have also highlighted the option of Wishlist– ability to add apps/ games/ books/ movies which user can buy later by simply accessing this option.
The app pages have also donned a minimalistic look with focus on screenshots of the respective app. Instead of tabbed interface of earlier Play Store, all the information is neatly shown in one page.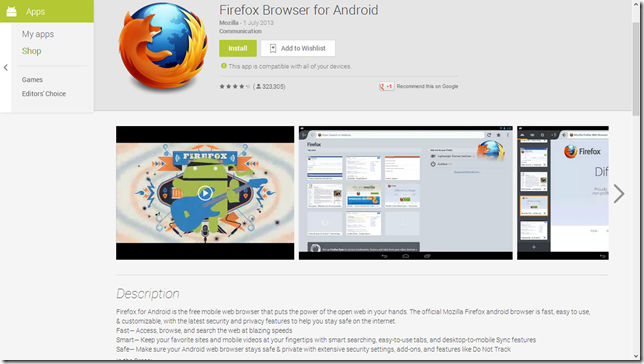 Check out the redesigned Play Store and tell us what you think about it?