The much awaited Google Nexus Q that has made many of us wait for itself since a long time has been now got itself listed on Google Play as "no longer available for sale".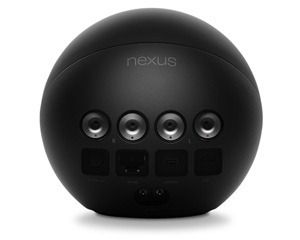 Google Nexus Q is still present in the list of gadgets on Google Play but the description for the device can be now read as "No longer available for sale" which seems to informing you that it will be a waste of time and efficiency if you have been saving up bugs since a long time to own a Nexus Q device. Google Nexus Q had got its price expected as $299 earlier but with the declaration at Google Play you must move on to some else Gadget.
The Nexus Q from Google was a device designed specially for Media streaming from the Cloud and was capable of being used as an amplifier to power speakers or connect to Televisions. The Google device which had been announced last year at the I/O Conference held at San Francisco was controllable by any gadget running on Android 2.3 (Gingerbread) Operating system or higher Versions.The Google Nexus Q featured a built-in Amp of 25W capacity and was designed in a very hackable way by Google.
Google had announce the manufacturing of the Nexus Q to take place in the US but the Android Media Streaming device was then taken back by the Company in order to provide it some refined features. But, there had not arrive much of information from the company regarding the Device.
Now, with the declaration of non-availability of the Nexus Q at Google Play are you going to be a part of the crowd who are going to miss the Orb-Shaped Gadget?