According to the Google Nexus official twitter page there is an update waiting for the two smartphones Google Nexus S and Google Nexus One.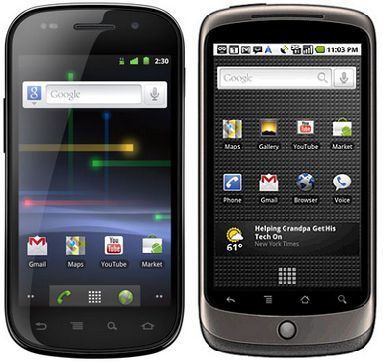 This could be a major update for the Google Nexus One where it is updated from Android OS v2.2 Froyo to v2.3.3 Gingerbread. While there is not much with Google Nexus S, as it is comes with Android OS v2.3 and now to be updated to Android OS v2.3.3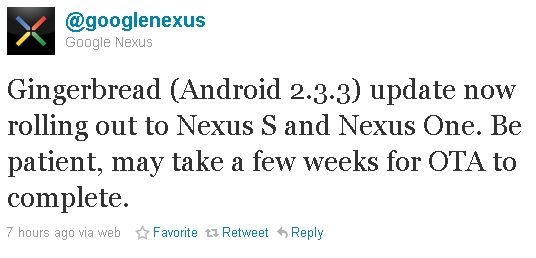 Anticipating the update will be applicable to all the regions where as there is no specific region highlighted.