The latest edition of Google's Nexus range, the Nexus 7 is all set to hit the Indian markets by June this year. The news was confirmed by the Taiwanese manufacturer, Asus, though it did not specify any definite launch date.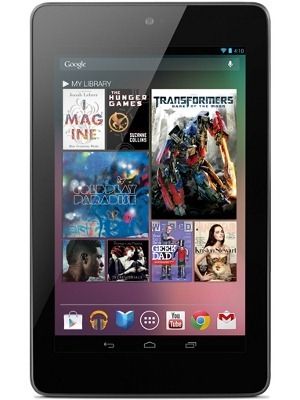 The Nexus 7 has been available in the American markets since July, 2012. In fact there was a phase earlier this year, when the Nexus 7 was out of stock and the company was facing a lot of flak for the sudden dip in production. However, the production picked up soon after and the device was available on Google's Play Store again.
The Google Nexus 7 is a Android 4.1 JellyBean device with a 7-inch IPS touchscreen display with 1280×800 resolution. The device is powered by a 1.3GHZ Nvidia Tegra 3 processor with 1GB of RAM and 8GB internal memory. The device has a 1.2MP front camera and runs on a powerful 4,325mAh battery.
Google did not originally intend to launch the Nexus 7 in India. However,with Asus as partner, the tablet will come with a price tag of around Rs. 19,999. We may hope for Nexus 10's arrival as well.
With the launch of Nexus 7 and a host of its home brand tablet devices such as the MeMo Pad, Asus is planning to capture about 15% market share in the tablet segment this year.